Who Was Traci Bingham's Husband? About Her Personal Life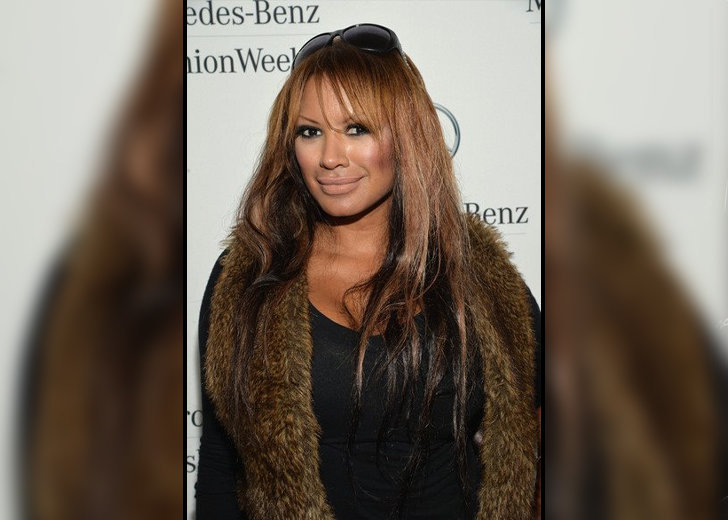 In 2017, Paramount pictures brought back one of the beloved 90s series, Baywatch, in an action-comedy movie format.
Beach babes Alexandra Daddario, Priyanka Chopra, and Kelly Rohrbach had audiences swooning. 
But in the original series, it was Pamela Anderson, Alexandra Paul, and Traci Bingham that had hearts palpitating. 
Everyone knew Bingham, the buxom beauty, thanks to her role as Jordan Tate from the cult series.
The show, which had over 1.1 billion viewers, made it to the Guinness Book of World Records for the most-watched television program of all time. 
Traci Bingham and Her Former Husband Rob Vallier
Many cast members skyrocketed to fame, but Bingham had little further success as an actress. 
After her stint on the series, she married her longtime musician, beau Robb Vallier, on August 29, 1998. 
Bingham and her husband had a lavish ceremony at First Methodist Church in Vallier's hometown of Ames. 
Meanwhile, the reception took place at the Iowa State Memorial Union. 
The couple had invited 350 guests, and all of them were treated to a lovely performance by Bingham's grandmother, who played the organ.
Bingham and her husband had first met at a music awards ceremony and began dating a year later. 
"We met again at the same on the same day, hour, minute that we had met before, so I think we were destined to be together," shared the actress to Jet Magazine in 1996. 
Her husband popped the question during New Year when they were visiting his parents in Iowa. 
Her husband proposed to her after riding up to her on a cow who had the engagement ring tied around its neck, according to the outlet. 
Unfortunately, their marriage wasn't meant to last, and they divorced on January 18, 2001. 
They did not have any children. 
Traci Bingham on Moving on and Achieving Her Dreams
After divorcing her husband, Bingham was engaged to her former fiancé, John Yarbrough, in September 2003. 
But the duo never married, and after that, it seems Bingham did not have any other prominent relationships in her life. 

Traci Bingham on TheWebShow (Source; TheWebShow/YouTube)
In an interview with TheWebShow on October 30, 2019, the actress talked about her career and dreams. 
When the host asked her what her ultimate dream was, she replied that she always wanted to be happily married with a family despite all the fame and success. 
"I know this might sound corny to you and the viewers, but I have always wanted to be happily healthily married and have a healthy, happy family," said the actress. 
Bingham added she was neither married nor had any children and called herself Martha Stewart because she could do everything.
The actress said that she could clean, sew, decorate, change a tire, and was creative and active, but at the same time, she was a homebody. 
Bingham noted she was "sort of like an all-round Stepford wife" who could raise a family. 
But in the meantime, she was still going to work towards her other goal, which was getting her Oscars.