Pamela Anderson's History and Regrets with Plastic Surgery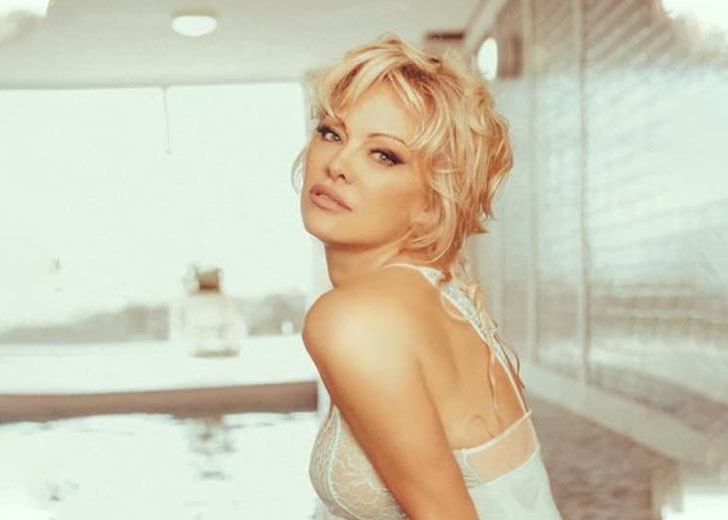 Pamela Anderson became a mainstay in Hollywood after her role in Baywatch. Other than that, she also gained popularity for her work with Playboy magazine.
These works cemented her status as one of Hollywood's most attractive actresses. But these did not bring only good things for her.
Coupled with more career opportunities came speculations about her beauty and whether she had undergone plastic surgery to augment her looks.
Pamela Anderson Underwent Plastic Surgery Back in the Day
Pamela Anderson has rarely talked about cosmetic treatments and whether she has undergone any procedure. 
The only thing that's confirmed about her history with plastic surgery is that she underwent breast implant surgery.
During her interview with W Magazine in 2016, she was asked whether she had undergone anything of that nature in the name of beauty.
Anderson rolled her eyes down towards her chest upon hearing the question. Then she laughed.
"Not that we need to point it out," the Baywatch actress said.
At one point in time, she even created a bit of a problem for the show, albeit indirectly. It was Nicole Eggert, her co-star on the show, who created the issue.
Eggert reportedly felt a bit of competitiveness with Anderson. So, in a short break, while filming the 7th season of the show, Eggert returned to the set with a "completely new body," or so said the show's producers.
She had gotten breast enhancement surgery and one that made her look so different; it created a continuity nightmare for the show.
Anderson, however, regretted doing the surgery later in life.
When she laughed when talking about the procedure with W Magazine, she also revealed she regretted doing it.
The actress had changed her perspective on beauty over the years. As she got older, she made happiness, lack of stress, and a calm state of being the factors behind beauty.
And she wasn't scared of getting old, either.
"I actually like aging. I have great older female role models in my life, including my amazing mom, who have glitz, glamour, and all sorts of fun. Getting older isn't the end. I know I have so much to look forward to," Anderson quipped.
Rumors about Pamela Anderson's Other Plastic Surgery Procedures
In February 2019, Anderson was at her soccer star boyfriend Adil Rami's game. Her great looks rekindled an age-old rumor — has she gotten plastic surgery on her face?
51-year-old at the time, Anderson looked very youthful. And Radar Online contacted a few professionals in the field of cosmetic procedures to take their opinions regarding her looks.
The three doctors came to similar conclusions. They suspected she had had some fillers injected into her cheeks.
Further, her "pristine" skin led them to opine that laser treatments could have been used.
They also speculated that she could have had Botox injected into her forehead or even some fat transfer for a smoother facial appearance.
Non-surgical procedures were also suggested. Skin tone lightening procedures called Profound or CO2 were named while talking about her skin tone.
However, even though informed, these were just speculations. Anderson, on the other hand, has never admitted to doing any of these or any other procedures.