Tom Sturridge's Complete Dating History Ft. Maya Hawke and Sienna Miller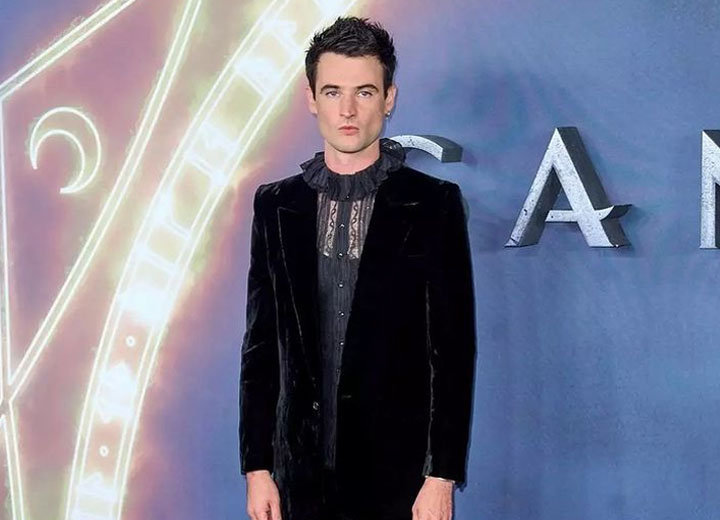 Tom Sturridge is at the top of the world right now, or at least the entertainment world, after the release of The Sandman. The actor, who plays the lead role in the show, has been making headlines left and right.
His dating life is one of the subjects of the said headlines, and his new relationship with Alexa Chung is creating quite the buzz. However, she is not the first A-lister he has ever dated. In fact, his dating history is filled with them.
Camilla Belle
Sturridge was linked to Camilla Belle in the mid-2000s. They were rumored to be going out in 2006, and those rumors reportedly persisted until 2008.
Their public spottings were the reason fans speculated they were together. However, the two always maintained they were "just friends."
Carey Mulligan
Rumors about Sturridge and Carey Mulligan started in October 2010. Theirs, too, was a connection made big because of public sightings, albeit just two.
The latter one came In late October 2010 as Mulligan was pictured leaving Chateau Marmont in West Hollywood, with Sturridge following her close behind. She first got into a taxi, and the actor followed suit seconds later.
While in there, they both kept their heads down, not wanting to be pictured together as the cameras were everywhere.
Nothing came up about their potential romance after this, as Sturridge moved on quickly.
Sienna Miller
Sienna Miller would be the one Sturridge would move on to after Mulligan. The former pair started their relationship in 2011.
In July 2012, they welcomed their only child, daughter Marlowe Ottoline Layng Sturridge. And they were even set to get married — they were engaged for a while.
However, with their growing career and a growing kid to handle, their schedules got in their way. So, in 2015, they announced they had ended their engagement and went their separate ways.
The two went through a rough patch, but they did not break up horribly. And even though they were not together, they did not let the separation affect their daughter one bit.
To this day, Sturridge and Miller stand as examples of how to maintain a good relationship with your ex. They are incredibly supportive and cooperative — they even lived together for a while, shared bedtime duties, and figured out a healthy way to co-parent and share custody.
They live only a few blocks away from one another in New York, still accompany one another to red carpet events, and even go on double dates with their respective current partners.
Abigail Breslin
It is not clear exactly when, but Sturridge, upon breaking up with Miller, soon got linked with Abigail Breslin. Their dating rumors went off very quickly, though, as no follow-ups turned up regarding them.
Juliette Buchs
In June 2019, Sturridge was seen out and about with Juliette Buchs in New York City. According to a report and pictures from Daily Mail, the two had lunch together and sat down at a park nearby.
At the time of the spotting and even now, it is unknown when the two struck up a connection. However, in the pictures, they looked comfortable and casual with one another.
During their lunch in West Village, Sturridge kissed her on the cheeks, and they later took a walk, where she lit up a cigarette. However, much like the actor's previous few rumored relationships, this one, too, just fizzled out.
Maya Hawke
Maya Hawke and Sturridge first sparked dating rumors after being spotted hanging out in the Hamptons. The first pictures showed the two taking a casual barefoot walk near the beach on July 21, 2020.
Around a month later, they were seen engaging in some PDAs in New York City in early August 2020. This time, they were masked up and holding hands and only shared a brief kiss. But again, only silence after this.
Alexa Chung
Alexa Chung, Sturridge's current girlfriend, came into his life fairly recently.

Tom Sturridge with his girlfriend, Alexa Chung, in June 2022. (Photo: Alexa Chung Club/Instagram)
The couple first set off speculations of romance after attending the 2022 Glastonbury Festival.
Just days later, they made their relationship (kind of) official by attending Wimbledon alongside his ex, Miller.
Even though they are yet to make an official announcement, going by how Sturridge likes to keep things on the down low, that might never come.