'Mumford & Sons' Singer Marcus Mumford Crashes Wife Carey Mulligan's SNL Monologue — a Look into Their Marriage
"Like anyone, you try and split your time evenly. Marcus is the only thing that's mine that I can keep away, so I try to."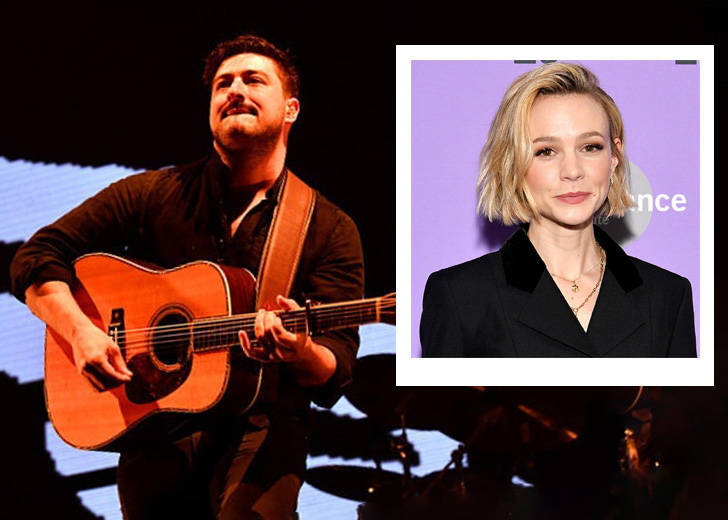 Carey Mulligan made her Saturday Night Live (SNL) hosting debut on April 10, 2020. Still, her opening monologue turned into a dialogue when her musical husband Marcus Mumford crashed in with his guitar. 
Mulligan Claimed She'd Left Her Family Back Home
Mulligan was explaining how the lockdown forced her and her family to buckle up in their home. All the dramatic energy that would have otherwise been spent on-set was diverted to her children's bedtime stories. 
Just when she mentioned she had left her family back home to come to host the show, Mumford greeted her from the last row in the audience. He inquired if there was a musical guest booked for the evening. If not, he was more than happy to take up the task. 
He even went on stage to stand by his beautiful wife, and in turn, she let him play his guitar while she announced the musical guest for the night. 
Things like this small routine, although scripted, is one of the many reasons that make Mulligan and Mumford make such an adorable couple. 
Mulligan and Mumford Began As Pen Pals
The Grammy Award-winning artist first got in touch with his future wife via letters sent through their churches, that too, when they were kids. A source with The Sun confirmed they met again years later, and their childhood friendship soon blossomed into romance. 
Another source with Us Weekly picked up the story when they revealed that Jake Gyllenhaal played catalyst for their relationship. The British actress was accompanied by Gyllenhaal, as the two went on a secret Mumford & Sons show in Nashville on February 7, 2011. The source added:
At the end of the night there were just the musicians, Jake, Carey and the Mumford boys. We had some pizza and just played music. Jake picked up a guitar and Carey joined in on 'Amazing Grace.'
They Tied the Knot One Year Later
The two hit it off instantly, and in about five months, they decided to put a ring on it in August 2011. Less than a year later, on April 21, 2012, they took their vows in a private ceremony. 
According to Vogue UK, the wedding, albeit private, had a star-studded guest list. The ceremony itself was conducted in the heart of the Somerset countryside on a farm owned by the groom's dad. 
The day couldn't have been any more special as Mumford's dad, who happened to be a vicar, officiated the ceremony, and the global icon Adele performed at the reception. And the super talented Colin Firth gave a touching speech on the occasion. 
The couple now lives on their farm in Devon, England, where they lead a private life. As per her statement to Vogue back in 2015, when it comes to her husband, the Academy-award nominee likes to keep him all to herself, or so she tries.