How Tobey Maguire Is Raising His Kids with Ex Wife Jennifer Meyer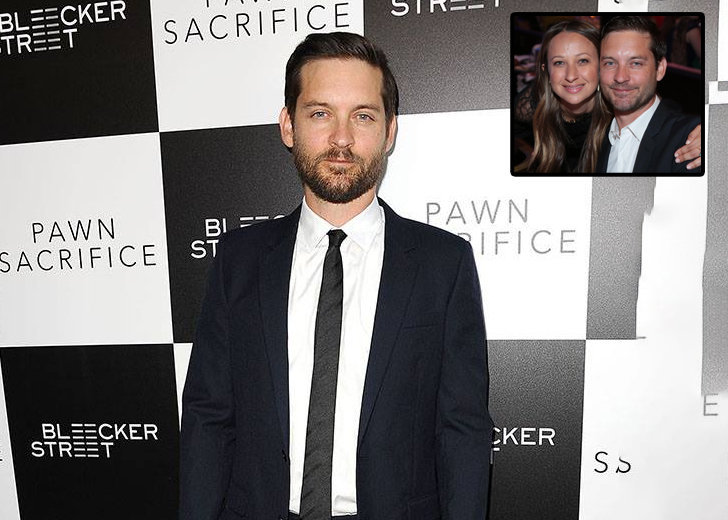 Tobey Maguire made his comeback in 2021 with his appearance in Spider-Man: No Way Home alongside Tom Holland and Andrew Garfield.
Before this, he had not done a movie in over four years and was mostly living a life out of the limelight. He was focused on his private life and his kids.
Maguire's kids were mere babies when his last hit project, The Great Gatsby, came out in 2013. Here's how his kids are now.
Tobey Maguire's Life with His Kids
Maguire is a father of two. He had both of them with his ex wife, Jennifer Meyer, in the 2000s.
The Spider-Man actor welcomed his first child, daughter Ruby Sweetheart Maguire, on November 10, 2006. Ruby came as the best engagement gift to the former couple, who had gotten engaged in April 2006.
Maguire and Meyer kept the details of her birth a secret at the time, just like their pregnancy and engagement. It has also been widely reported that Leonardo DiCaprio, Maguire's close friend, is Ruby's godfather.
Then, in 2009, he became a father for the second time. His son, Otis Tobias Maguire, was born on May 8, 2009. He got his father's birth name — Tobias — as his middle name.
Maguire admitted in 2007 that parenthood was a big change. He told David Letterman, "It's a very dramatic change. It's great. [Ruby is] so adorable. She's just a smiley, little beautiful thing."
The actor has always tried to balance career and family life. In 2013, during a sit-down with The Guardian, he opened up about wanting a different life for his children than what he had.
"I moved around so much and I've continued that in my career. I'm an actor – we go away for a few months and set up our world," Maguire said. "And I want my kids to stay in school and make their friends and do all that."
He loved traveling and acting, but he was ready to make certain sacrifices for the sake of his kids' well-being.
After Maguire and Meyer went their separate ways, the kids split their time between them. Ruby and Otis often appear on Meyer's Instagram.

Tobey Maguire with his ex wife Jennifer Meyer, and kids — daughter Ruby Sweetheart and son Otis Tobias in 2021. (Photo: Jennifer Meyer/Instagram)
As Maguire does not have social media, the only time he is seen with his kids is when he gets out with them in public.
Ruby is 15 years old as of this writing, and Otis is 14.
Tobey Maguire's Relationship History
Maguire and Meyer first met each other in 2003. They followed this up by an engagement in April 2006.
Even though the engagement was kept hush-hush, their wedding was a big affair. Many of his Hollywood friends were present at his September 3, 2007, Hawaii wedding.
But, cracks started developing in their marriage because of their personal differences. They had a personality clash.
They announced their separation in October 2016. In a statement to Us Weekly, they revealed their split had not been a sudden, dramatic thing.
Details later emerged that they had been leading separate lives for a while. He was a homebody, a private person, and she was very social.
They had not been happy together for a long time, but it was just the marriage that ended when they split.
Maguire and Meyer maintained a great family relationship and kept their kids as their top priority.
They finally filed for a divorce in 2019, and it became official soon after. However, it did not affect their bond one bit.
"He's my best friend," Meyer said about Maguire in 2018. "He's the greatest ex-husband a girl could ever have."
That same year, Maguire started dating Tatiana Dieteman. They met at a house party hosted by DiCaprio.
Dieteman is also great with his kids, and they now reportedly live together in Los Angeles.