Meet 'Spiderman' Tom Holland's Parents — Inside His Family Life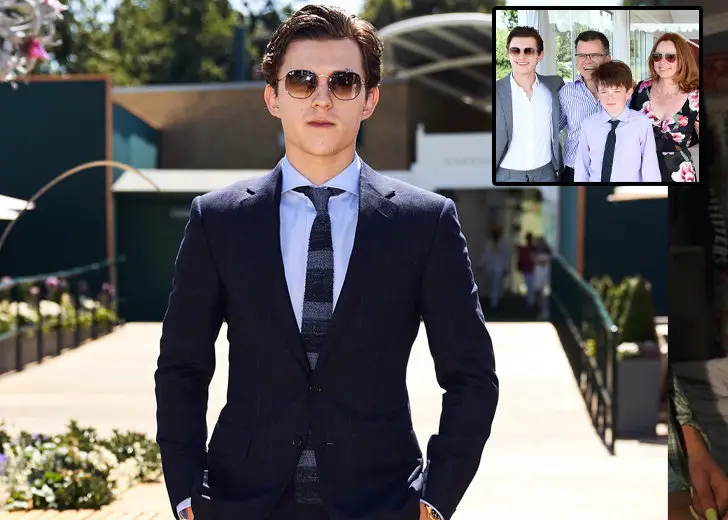 Tom Holland rose to international stardom after being cast as Peter Parker in Captain America: Civil War (2016). 
He retained his role as Spiderman in movies such as Avengers: Endgame (2019) and Spider-Man: No Way Home (2021).
Aside from playing the iconic superhero, he also played the part of Nathan Drake in the 2022 live-action adaptation of Uncharted.
Because of these roles, Tom has grown into one of Hollywood's most loved actors. However, he isn't the only one from his family in the industry. 
His father, Dominic Holland, is an award-winning British comedian. Similarly, Tom's three brothers have also acted in several movies.
Who Are Tom Holland's Parents?
Though neither of Tom's parents are as well-known as him, they are both successful.
His father, Dominic, is a well-known comedian and author. He previously won the award for Best Newcomer at the prestigious Edinburgh Fringe Festival in 1993.
Dominic has also appeared in many U.K. game shows and hosted his own BBC Radio 4 shows, including The Small World of Dominic Holland and Holland Shorts.
Tom's mother, Nicola Holland, is a photographer with over 250k followers on her Instagram. She is also the only member of the family who isn't involved in the movie industry.

Tom Holland's parents (Source: Instagram)
However, Nicola isn't completely isolated from filmmaking. One photograph she took of Tom, and his first girlfriend made its way into his 2013 movie, How I Live Now.
Dominic shared about the photograph and how it ended up in the movie.
"The producers were keen to dress the film-set where the family lived with photos featuring the cast in their younger days–step forward Nikki Holland–professional photographer now–but when Tom was young, an avid amateur learning her craft," he wrote on his website.
"In the film is a photograph of Tom with his very first girlfriend–he was four at the time and this photograph is currently in our hallway and has always been a favourite of ours."
Tom's Parents Keep Him Grounded
Having found such success at such a young age, Tom has said he would have found it difficult not to lose himself were it not for his parents helping him stay grounded.
"My parents have chained me to the floor," he told the Evening Standard. "It's so important and I'm so grateful that they've done that, because otherwise you can get lost in this beautiful world that is Hollywood."
Tom noted that everyone in the industry says, "you're amazing, everyone says yes," and the only people who tell him no are his parents.
The actor expressed similar sentiments during an appearance on ITV's This Morning.
He shared he had a great network of friends and family. And it was these people who helped him keep his ego in check.
"My family are the first people to tell me if I'm having a moment of, I guess, movie stardom. And you know, they just keep me grounded," he said.
Aside from helping Tom stay grounded, his friends and family have also supported him in his endeavors. Both his mom and dad, as well as his siblings, have appeared alongside him on the red carpet on multiple occasions.