'Spider-Man: No Way Home' — Untangling the Web of Clues and Leaks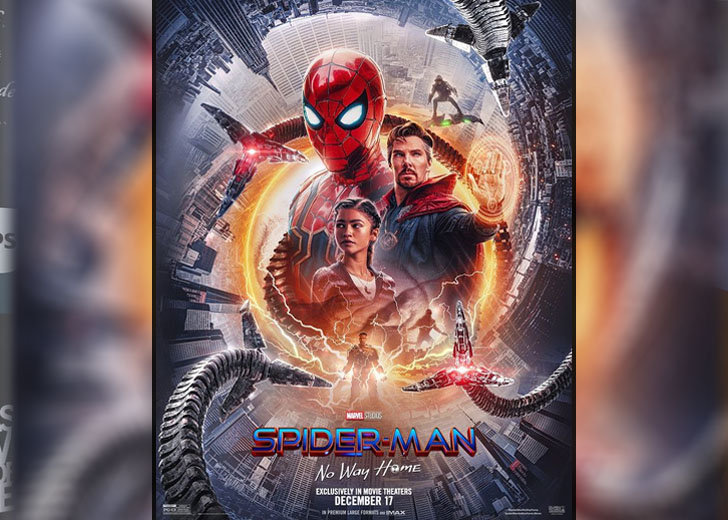 Spider-Man: No Way Home, the much-awaited movie in what is now being dubbed "The Spiderverse," is set for a worldwide release on December 17, 2021.
Director John Watts, who previously directed Spider-Man: Homecoming and its sequel Spider-Man: Far From Home, has come back for the third installment.
Likewise, alongside Tom Holland, actors Zendaya, Jacob Batalon, Marisa Tomei, Jon Favreau, and Tony Revolori are set to reprise their respective roles.
Making their much-anticipated comebacks in the film are actors Willem Dafoe [Green Goblin], Alfred Molina [Doctor Otto Octavius], and Jamie Foxx [Electro], among others.
Popular actor J.K Simmons is also in the mix, whose portrayal of J. Jonah Jameson is still popular among fans.
However, [Spoiler Alert] Simmons' Jameson was already teased in the post-credit scene of Spider-Man: Far From Home.
Given its grand plot mixed with the excitement of many returning characters, the twenty-seventh entry in the MCU is sure to give its fans a cinematic experience of their lifetime.
But unfortunately, the never-ending leaks haven't helped the movie's cause.
As of this writing, fans have come across leaked set photos, footages, concept photographs, unpolished trailers, and green screen videos related to the film on social media platforms.
Adding to the cause were the actors who seemingly came forward to talk about their characters long before the film's initial release date.
Actors Foxx and Molina have been known to go public about the version of their character.
Jamie Foxx Teased His Return on Instagram
In October 2020, actor Jamie Foxx went out of his way and posted an image on his Instagram, teasing his return as Electro in the then-unannounced Spider-man movie.
Back in 2014, Foxx was previously seen flaunting his electric waves in Sony's Amazing Spider-Man 2.
With his post, the actor confirmed the rumors, which at the time suggested that Foxx would be seen in the forthcoming edition of the movie franchise. 
However, the movie's third installment wasn't officially announced back then.
In the now-deleted Instagram post, Foxx shared fan art depicting his character along with three different versions of Spider-Man.
"Tell Spidey let's run it back!" Foxx wrote in the opening of his caption.
In the same writing, the actor gave out important clues hinting at the look of his character. 
"Can't wait for y'all to check the new one and I won't be blue in this one," wrote Foxx.
The news spread like fire, sending crazy spidery fans worldwide in a frenzy.
Prior to the actor's announcement, the Hollywood Reporter had published exclusive news claiming Foxx's return.
Alfred Molina Detailed His Return during an Exclusive Interview
Earlier in April, actor Molina, who is known as the tentacle-laden Doc Ock in the films, made his comeback public during an interview.
"When we were shooting it, we were all under orders not to talk about it, because it was supposed to be some great big secret," Molina told Variety exclusively.
The actor then cited the speculations regarding his role found all over the internet and described himself as the "worst kept secret in Hollywood."
During the time of the conversation, his homecoming wasn't officially announced by either Marvel or Sony, and the secrecy was kept under wraps.
Molina then talked of his joy in "going back after 17 years" to play the role much loved by the Spider-Man fans.
The actor even disclosed the conversation he had with director Watts who told Molina about Doc Ock's return to the big screen.
He seemingly spoiled the sub-plot by revealing his character's story would pick up from "that moment" in the river.
Molina then slipped in facts about how his face would be de-aged to make him look like the same character that fans saw seventeen years ago.
Andrew Garfield's Spider-Man Spotted in a Leaked Footage
Fan theories suggesting the return of Tobey Maguire and Andrew Garfield in their respective versions of Spider-Man have intensified with every passing minute.
Movie fans have remained eager to know whether their beloved actors would come back to reprise their roles in the latest edition of the Spider-Man film.
A few months ago, YouTuber Alex Cerrato spotted a perfect opportunity and uploaded a video on his YouTube channel with Garfield suited as Spider-Man.
While the source of the now-deleted video is still a mystery, it got fans on their heels from the minute of its upload.
Later, when the news spread like wildfire, Cerrato uploaded another video on his channel, claiming he'd trolled everyone with a deep-fake video.
During his appearance in the Tonight Show Starring Jimmy Fallon, Garfield called the clip "photoshopped" and claimed he was not in the movie as perceived.
"I heard about it, and I did see it, and it's a photoshop," said the actor.
However, VFX artists, collectively known as Corridor Crew, uploaded a tutorial video on their channel analyzing the viral video clip.
They provided their expert insights, talked about trade tricks, and concluded the clip to be an actual leak.
Interestingly, in the much-talked-about leaked video footage, Garfield was seen holding on to scaffolding while he sat on his feet.
Further, a similar scaffolding was also visible in the now-deleted photograph leaked on his Twitter by Canadian YouTuber John Campea.
Additionally, a set of scaffolding on the Statue of Liberty is also noticeable in the official trailer of Spider-Man: No Way Home itself.