Alyssa Miller or Christine Gabel — Who Is Andrew Garfield Actually Dating?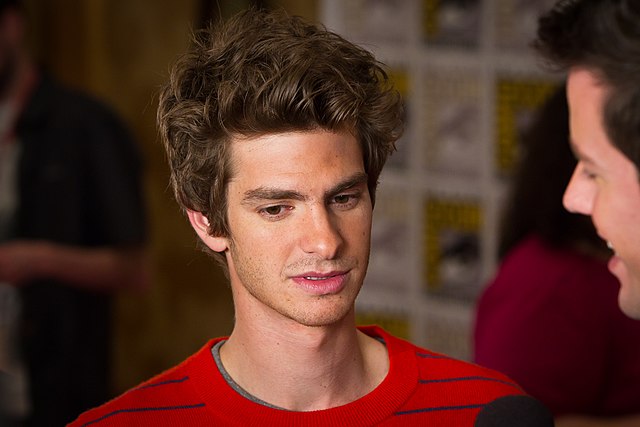 Andrew Garfield was in New York promoting his upcoming flick Tick, Tick... Boom! but ended up making headlines for some other things—things involving his dating life. 
However, as the popular press got their hands on several snaps framing Garfield with a supposed love interest, there appears to be a disagreement amongst outlets regarding who he was hanging out with: Alyssa Miller or Christine Gabel?
Andrew Garfield Spotted in NYC
In the snaps circulating in the media, Garfield can be seen roaming the streets of New York City, hand-in-hand with his rumored girlfriend, Alyssa Miller. 
The Amazing Spider-Man star was clad in winterwear: a blue jacket over a checkered blue shirt, a pair of brown pants to go, not to forget a blue cap on the crown. 
The 32-year-old model walked alongside him, clad in blue denim jeans, a yellow sweater, and a gray coat to tie it all together. The pair appeared to be engrossed in a conversation as the photos were being taken. 
Andrew Garfield Linked to Multiple 'Girlfriends' in Recent Years
As per People, Garfield was spotted again later the same night with Miller as he was heading to a taping of The Late Show with Stephen Colbert to promote his upcoming movie. 
Prior to this, Garfield was shipped with actress Aisling Bea when they were spotted spending time together at a Hamilton show in West London back in 2019. 
Around the same time, he was also rumored to be dating a model by the name of Christine Gabel, but that too ended up nowhere.
Dialing back the clock some more, Us Weekly reported the Hackshaw Ridge star was cozying up with Jessica Jones star Susie Abromeit in Malibu in September 2018. With time, those rumors died down as well. 
The rumors have been going around ever since his split from Rita Ora. While we're on the subject, he also famously dated his The Amazing Spider-Man costar Emma Stone on and off for four years before they finally called it quits in 2015. 
Who Is Andrew Garfield Dating?
As these recent photos began circulating, there seemed to be a confusion amongst outlets.
Several outlets began reporting that Garfield was engaged in a PDA-filled outing with Gabel—the woman he was allegedly dating back in 2019. 
The confusion was understandable as Garfield actively keeping his love life under wraps led everyone to believe that he was dating the 27-year-old model, and there was no substance that anyone could present to claim otherwise.
Thankfully, Garfield's recent outing has cleared the air, and one can say with reasonable certainty that he is dating Miller.