Things You Need to Know about Tim Meadows — Wife, Education, and Career
A Look into the life and career of 'Saturday Night Live' star Tim Meadows.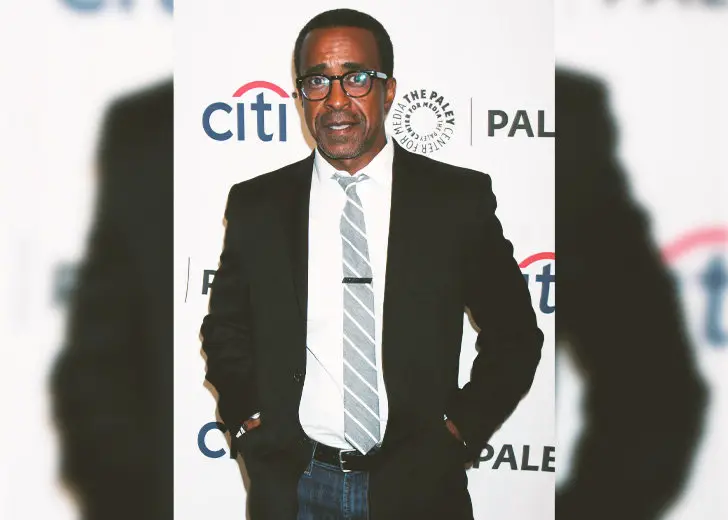 Tim Meadows is an American actor, comedian, and screenwriter notable for his long-time work on NBC's popular television show Saturday Night Live as a cast member. 
Meadows portrayed characters such as Leon Phelps, The Ladies Man, and Lionel Osbourne for ten long seasons in the sketch comedy and variety show. 
In 1993, Meadows was nominated for a Primetime Emmy Award for Outstanding Writing for a Variety Series.
Born as Timothy Meadows in Highland Park, Michigan, on February 5, 1961, the actor/comedian has had an active career in entertainment since 1986. 
In the said year, Meadows started his career in acting and comedy after joining a Chicago-based comedy troupe named The Second City with Chris Farley, who would later work with Meadows again on the set of Saturday Night Live. Meadows left the show in 2000. 
Before moving to Chicago from Detroit, where the actor was brought up, Meadows practiced improvisational comedy at the Soup Kitchen Saloon. 
Furthermore, his screenplay writer/actor career saw him work in popular movies like The Ladies Man (2000) and Mean Girls (2004). 
Later, he was also seen in Andy Samberg's 2016 comedy/music movie Popstar, Never Stop Never Stopping, where Meadows played Harry Duggins.  
An Insight into Tim Meadows' Personal Life, Wife, and Children
The popular comic was born as the son of Lathon Meadows and Mardell Meadows. His father, Lathon, was a janitor, while his mom Mardell worked as a nurse's assistance. 
The actor/comedian did his schooling at Pershing High School in his native Michigan and later attended Detroit-based Wayne State University, where he studied television and radio broadcasting. 
Meadows married Michelle Taylor in 1997 and soon became the father of two children, Isaiah Crosby and Julian Meadows. 
In 2018, during his appearance on The Late Show with Stephen Colbert, Meadows revealed his oldest son to be into swimming and a part of his high school's water polo team.
However, verified information regarding his youngest son is unknown. 
Meadows divorced Michelle in 2005 and has stayed single so far.
Speaking to reporters in 2009 before the release of TBS' The Bill Engvall Show Season 3, where he played a character who has been through a divorce, the actor said that being a divorcee himself, he limits his sons' exposure to the sitcom.
He's further quoted by Parade saying:
If it's an episode that does not deal with me being divorced, then I'll watch it with my kids. But for me, it's too personal to have to explain, 'When that guy is talking about his ex-wife, I'm not talking about your mommy.' I try to keep that aspect of it separated.
A Quick Look Into Meadows' Recent Work
The popular comic and screenwriter is currently engaged as a voice actor in the upcoming animated movie, Saurus City, currently in post-production. 
In the American sitcom, The Goldbergs, Meadows can be seen playing the character of John Glascott. The show first aired in 2013.
Meadows has also voiced Dr. Arkham in 2021's Batman: The Audio Adventures TV Series. In addition, the busy actor is involved with the popular TV show Brooklyn Nine-Nine in the role of Caleb John Gosche. 
Some of his most memorable work comes in the form of TV series, firstly, Schooled, where Meadows is seen as Principal John Glascott for two seasons, and secondly as Mike the Mailman in Bob's Burgers.  
Despite being in the entertainment area for so long, his actual net worth is still unknown. However, as per Celebrity Net Worth, Meadows' net worth is quoted to be around 3 million USD.