'Mean Girls' Actor Jonathan Bennett Announces Premiere of 'Potato Dreams of America' at South by Southwest Awards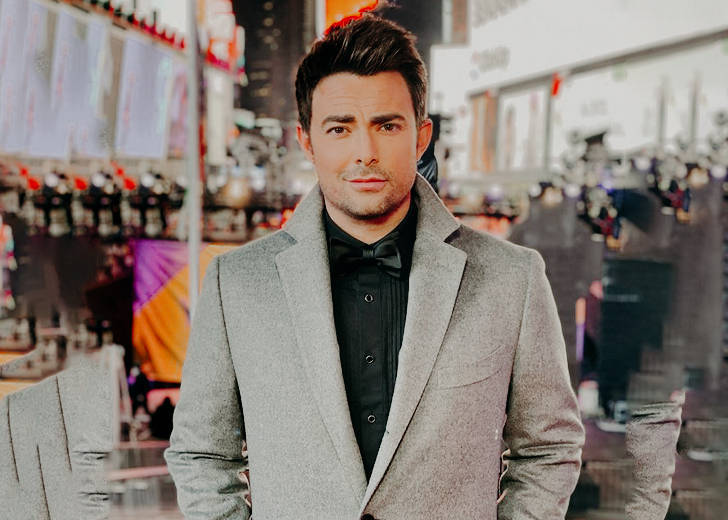 Jonathan Bennett rose to fame by playing Aaron Samuels in the 2004 movie Mean Girls. Since then, he has been in dozens of movies and TV series. He portrayed Van Wilder, originally played by Ryan Reynolds, for Van Wilder: Freshman Year (2009) and was the host of Halloween Wars (2016-2018) and Cake Wars (2015-2017).
Most recently, Bennett played Jesus Christ in Potato Dreams of America, Wes Hurley's autobiographical dark comedy.
'Potato Dreams Of America'
Potato Dreams of America is one of Bennett's latest works. The actor plays Jesus Christ in the movie.
The feature, directed by the Russian-American writer and filmmaker Wes Hurley, narrates Hurley's life as a closeted gay boy in Russia and his eventual move to Seattle, USA.
The movie follows the gay character Potato and his mother Lena's struggle to survive in USSR during the Perestroika movement. Determined to make a better life for herself and Potato, Lena decides to become a mail-order bride and marries John, an eccentric man who is much older than her to move to the USA.
Potato Dreams of America stars Dan Lauria, Jonathan Bennett, Lea DeLaria, and Hersch Powers.
It premiered at the South by Southwest Film Festival (SXSW). Bennett even took to Instagram during the festival to talk about the movie. Potato Dreams of America was also nominated for SXSW Grand Jury Award at the SXSW Film Festival 2021.
The Burn Cookbook
Although his latest release was well received, Bennett's portrayal of Aaron Samuels in Mean Girls is what put him on the public radar.
And Bennett's book 'The Burn Cookbook: An Unofficial Unauthorized Cookbook for Mean Girls Fans' is just one of the things that were inspired by the movie.
Having played Samuels in the movie, Bennett recounts several behind-the-scenes stories alongside recipes in the book, written with some help from chef Nikki Martin.
Bennett Is Getting Married
The Mean Girls star recently got engaged to host Jaymes Vaughan. The two had been dating since 2016 and got engaged in November 2020 after Vaughan surprised Bennett with a proposal accompanied by their own song.
The engaged couple is planning their wedding. "I can't wait to get married!" Bennett expressed his excitement to People.