Tim Burton Went into 'Great Big Battles' to Cast Johnny Depp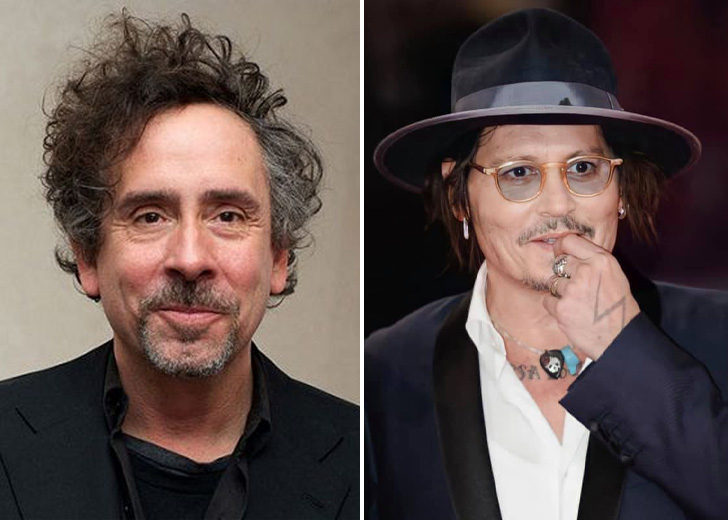 Johnny Depp and Tim Burton have a special relationship. One could even say that Depp is Burton's muse, looking at how the actor is cast in most of his movies.
Their fans and followers appreciate their collaboration since Burton has a unique directing style, and Depp serves it every time.
From portraying the titular character in Edward Scissorhands to the Mad Hatter in Alice in Wonderland franchise, Depp's acting has been critically acclaimed by critics and fans.
However, Depp and Burton had to struggle a lot to work together. They hit it off once they met, but Burton had to fight for his friend to cast him in his movies.
Tim Burton Fought for Johnny Depp
Burton loved Depp the moment he connected with the actor in the late 80s. Over a cup of coffee, they talked about old-time horror movies, pop culture, and "poo jokes."
Soon enough, Burton wanted to turn his friendship with Depp into a professional relationship. But it was easier said than done.
The director was casting for his 1990 movie Edward Scissorhands, and he wanted Depp for the titular role. However, he told the Los Angeles Times in 2008 that the studio wanted Tom Cruise for the titular role.
This was mostly because Depp was not an A-lister yet and had fame from his TV show, 21 Jump Street. Regardless of it all, Burton did not give up, and eventually, Depp was cast in the movie.
In the same interview, Depp said, "Most of the times we've worked together, he's had to go into great big battles to get them to hire me."
But unfortunately, Edward Scissorhands is not the only film where the studio did not want Depp. Another included Burton's 1999 horror movie Sleepy Hollow where the studio wanted Brad Pitt instead of Depp.

Johnny Depp and Tim Burton on the set of 'Sleepy Hollow.' (Source: Twitter)
Depp gained massive attention from studios and fans after his portrayal as Captain Jack Sparrow in Pirates of the Caribbean: Curse of the Black Pearl. After that, he gained the status of an A-lister, and studios wanted him.
Now, instead of Burton approaching the studios to ask them to cast Depp for his movies, they started suggesting it. For instance, they suggested Depp be cast in Burton's 2005 movie, Charlie and the Chocolate Factory.
The two love working together and are impressed with each other's abstractness. In a 2009 interview with MTV, Burton said that it was nice to have someone like Depp with whom he could have an abstract conversation.
After the said conversation, he admitted they could leave the room and "feel like everything's fine." The duo has worked in eight movies to date, with the last one being Dark Shadows in 2012.
However, their relationship is still strong to date, and hopefully, they will work on making masterpieces together in the future.
Inside Johnny Depp and Tim Burton's Relationship
Depp and Burton's relationship is the one for the books. They greatly admire each other and are there for one another in hard times.
Burton was there for his friend while the latter was going through a breakup with Winona Ryder. The director admitted he had never seen Depp in such a mess and was empathetic for him.
He said, "I felt so bad... I felt weird to be around him like he wasn't acting like Johnny anymore… It's almost like Winona took Johnny's soul, Johnny's love."
Currently, Burton is beside Depp while going through his legal battle with Amber Heard. Heard had accused Depp of domestic violence, and now, they are processing it legally after Depp filed a defamation lawsuit.
It was reported by The Sun in May 2019 that Depp was seeking solace with his friends Burton and Helena Bonham-Carter. Depp is like family to the couple.
They asked him to be their son, Billy's godfather. All in all, Depp's relationship with Burton goes deep, and it seems like it won't be fading anytime soon.