Theo Von's Amazing Trip on Ketamine — Met His Dad, Mom, and Felt Small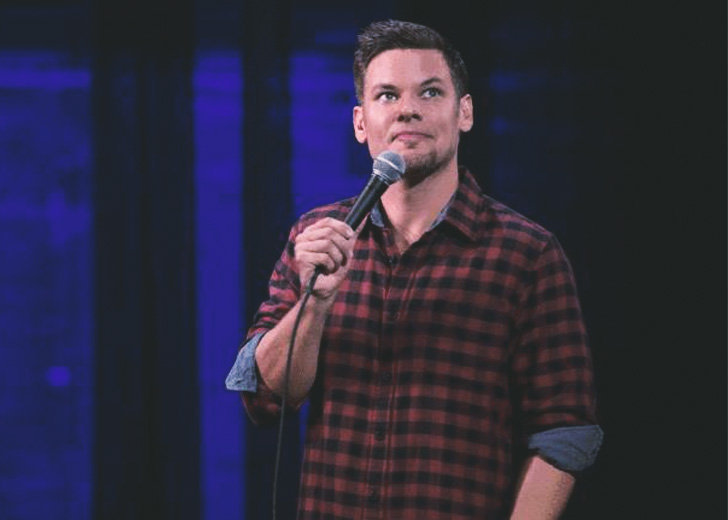 Ever since Theo Von appeared on MTV's Real World/Road Rules/Challenge universe, he has slowly become one of the most successful entertainers. 
He won the Last Comic Downloaded on the 2006 season of NBC's Last Comic Standing. After that, he hosted the hidden camera prank show, Deal With It, executively produced by Howie Mandel, for three seasons. 
In 2016, he released his first Netflix special, No Offense, and his second special, Regular People, recently debuted. 
Apart from comedy, Von can be seen and heard on his popular podcasts, This Past Weekend and King and the Sting, which garner millions of listens/views a month. He also regularly appears on The Joe Rogan Experience podcast.  
Recently, Von appeared on the same podcast and talked about his experience with ketamine therapy. 
Theo Von's Ketamine Therapy Experience
During his appearance, Von opened up about his battle with depression and his ketamine therapy experience. He shared that after taking antidepressants for 20 years, he wanted to find a different medication. This led him to look into ketamine therapy. 
During the podcast, the host, Joe Rogan, asked Von if he hallucinated, to which Von admitted that he did and he also ended up meeting his parents. He shared that he started dreaming while talking to his therapist. And as he dreamed, he saw his dad and felt like the meeting was real. 
Von felt like he was spending time with his father for real and then ended up bawling his eyes out because he felt like he had seen his father, who had already passed away. The host then asked him how he shared such private thoughts with someone he didn't know, probably referring to the therapist. 
To this, Von replied, 
I guess maybe that's where the Ketamine comes in, and I have shared more emotional stuff than most people, so I am probably more prone to it. 
He also shared that he got to see his mom as a happy child, and those moments were intense for Von. 
Theo Von's Opens up about His Dad
In a different podcast, Von went into his detail about his relationship with his father. 
Von appeared on the Impaulsive podcast and shared that his father was way older than him. His father was in his 70s when he was a kid, and because of the age gap, they did not know each other very well. He dealt with this by making it seem like things were different from what was going on. 
He iterated that he was ashamed to introduce his father to people and was embarrassed by his car. He explained that his father had gotten a car and played the radio on so loud because his hearing was weak. And when he came around to pick Von up, it was so loud that he found it embarrassing. 
But, he also wanted love from his father which, as a kid, was a weird space to be in. So, he created different ways to communicate and remember the moments that he did not like. 
Nevertheless, Von felt blessed that his father was old, as it gave him a lot of unique stories to share with people.