Jewel Kilcher Giggles Her Way through Heart-Wrenching Stories about Being Homeless
Jewel Kilcher rejected a million-dollar even though she was homeless.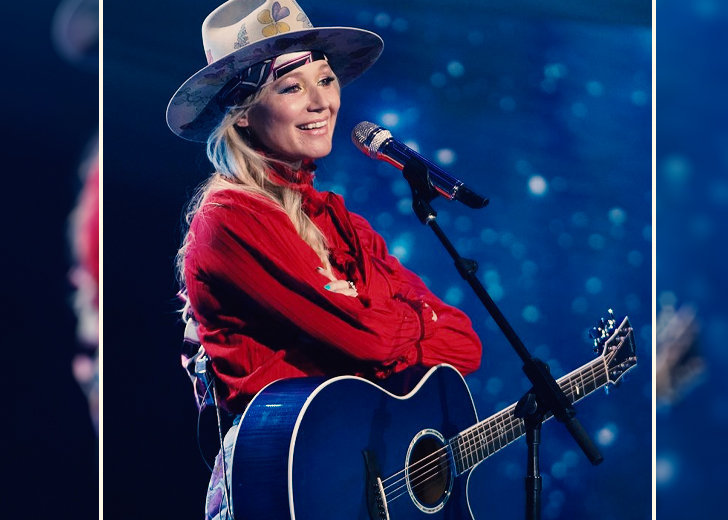 At 48 years of age, Jewel Kilcher is a gifted songwriter, a best-selling poet, and an occasional actress with roles in films like Hallmark's Fixer Upper. 
It all started with her 1995 debut album Pieces of You, in which songs like 'You Were Meant for Me' and 'Foolish Games' were well received. Her single 'Who Will Save Your Soul' was an enormous hit, climbing to No. 11 on Billboard's Top 100 chart.
Kilcher captivated listeners with heartfelt emotions, and the album sold around 11 million copies. 
Kilcher released many more albums, including Spirit, This Way, 0304, and Sweet and Wild, spawning hits like 'Stronger Woman' and 'Intuition.'
The songstress might be successful today, but her path to success was never easy. She recently recounted some of her darker days in The Joe Rogan Experience podcast. 
Jewel Kilcher Was Once Homeless
In the podcast, Kilcher revealed she relied on her vocal chops for some earning when she was homeless, but it didn't always work out the way she expected. 
She wanted to perform at a coffeehouse, but they were charging singers $200 instead of paying them because they had invited record producers, which would get them exposure. The coffee shop owner also took the door charge and only gave them the tip jar. 
Kilcher, who was desperate, negotiated and asked for money from the sales of food and beverage, which the owner refused. She was so upset that she cursed the owner and her business. 
In another incident, she revealed she noticed a coffee shop going out of business while living in her car. So she approached the owner, Nancy, and proposed a partnership. 
The owner agreed to let Kilcher keep the door money while she kept the sales from food and beverage. Kilcher then performed on the beachfront and invited the audience back to the coffeehouse. At first, there weren't many people, but it slowly grew until eventually, people lined up outside the coffeehouse to watch her performance. 
And that was how her success story started. 
Jewel Kilcher Rejects Record Deal
While performing, a radio programmer attended one of her shows. He ran 91X FM, which was huge, and during her performance, she noticed he was weeping quietly. After the show, he invited her to sing on his radio channel, which Kilcher agreed to.
Her song got requested by fans so much that it landed her in the Top 20. After that, record labels started visiting her, and a bidding war started over her. By this time, she had learned a thing or two about the music industry, and she realized she had to sell a lot of records to pay off a $1 000 000 signing bonus. 
She felt like having a bounty over her head, so she turned down the advance despite being homeless, but eventually signed the record deal. 
And as the saying goes, the rest is history. Today Kilcher is a successful singer.