Has Theo James Revealed Anything about His Baby with Ruth Kearney?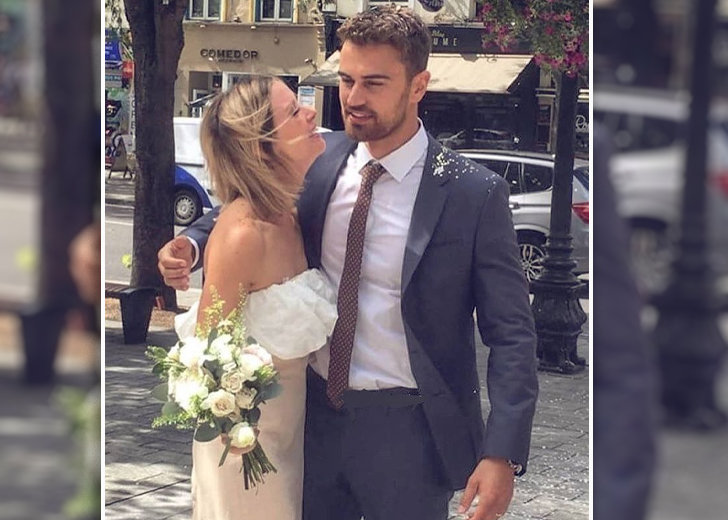 Theo James has never been one to reveal too much about his love life.
The Divergent actor has been with Ruth Kearney for over a decade. But he lets out very little about his relationship with her and their baby.
But, is there a reason as to why the couple keeps their private lives so well hidden?
Does Theo James Have Kids?
The theme of not revealing much about his married life continued with the birth of his baby. So much so that it wasn't even them who revealed their baby's news.
E! Online was the first publication to write anything on the birth of their baby. "Watch out, world! For Theo James and wife Ruth Kearney, there's a new little star in town," they wrote in their reporting.
The outlet got their information exclusively from a source close to the couple.
However, this was all the detail the insider source either knew or chose to reveal.
Other than this, the baby's gender, date and time of birth, and further relevant details are still under wraps.
The pair is yet to announce their kid on social media.
Theo James and Wife Ruth Kearney Met in College
James hails from the prestigious Bristol Old Vic Theatre School in Bristol, England.
He falls on the list of many great actors the school has produced over the years — Olivia Colman, Sir Patrick Stewart, and Gene Wilder, among others, studied at the institution.
But for The Witcher star, it wasn't just acting knowledge he received at the school.
He also had the good fortune of meeting his now-wife, Kearney, while completing his studies.
She, too, is an alumnus of the school. She graduated from there in 2009.
Both of their careers began in theater and the couple knew one another throughout their time there.
According to reports, James and Kearney started seeing one another the year she graduated.
This is to say, the pair took their careers and their personal life together.
However, they let only their careers make noise. Their personal life was always kept hush-hush.
Furthermore, Kearney is not even in the industry for fame, whether that be due to her personal life or her roles.
She is just here for honing her skills and working on interesting characters.
Theo James and Ruth Kearney Married in Secret
Following their lowkey dating life were their secret nuptials.
According to Inquisitr, the couple got engaged sometime in 2015, though details about who proposed who remains unclear.
After this, there were some rumors floating around about how Shailene Woodley, his co-star in the Divergent film series, caused a delay in their wedding.
There were even rumors about James having something on the side with Woodley, but these were, and still remain, unfounded claims.
After this came the wedding. A secret wedding, of course.
There are multiple rumors surrounding their nuptials. One of the speculations claims that the couple got married on August 25, 2018, in Islington Town Hall, London, England.
However, another faction of the internet claims they got married in Chianti, Italy around the same time.
The truth, however, lies only with James and Kearney. But don't expect them to talk about it anytime soon.