'The White Lotus' — Alexandra Daddario On Getting to Work with Creator Mike White
"I'm really grateful that it was such a wonderful project," says Alexandra Daddario.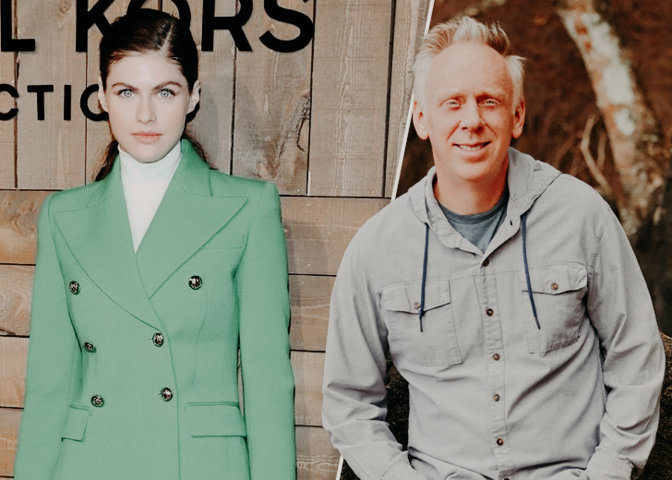 Alexandra Daddario found her way to the entertainment industry when she delivered a breakthrough performance, playing Annabeth Chase, in the Percy Jackson film series.
She caught up on her initial fame with successful projects like True Detective, Texas Chainsaw 3D, White Collar, Parenthood, and Baywatch.
Now, Daddario has received praises for her lead role as Rachel in the HBO miniseries The White Lotus, which premiered on July 11, 2021. The series follows the lives of the staff and guests at a Hawaiian resort over the span of a week.
"But with each passing day, a darker complexity emerges in these picture-perfect travelers, the hotel's cheerful employees and the idyllic locale itself," its press release read.
The 35-year-old is ecstatic to be a part of the satire comedy-drama since she got the opportunity to work with the series' writer and director Mike White — her dream creator.
Dream to Work with White
Speaking with New York Post in July 2021, Daddario shared she had really wanted to work with White. And that was what pulled her towards the project.
White is an award-winning filmmaker who has created films and television shows like Chuck & Buck, The Good Girl, School of Rock, and Enlightened.
In addition, the actress was also impressed with the story and loved her character. "I loved the material, I loved the character, and I was eager to get back to work," she said before adding,
It was the end of 2020, so it had obviously been a hard year. And I was itching to do an adventure. I'm really grateful that it was such a wonderful project.
During another interview with Collider Extras, the New York City native praised White, saying he was an amazing director and described her experience of working with the creator on the series.
Her Role As Rachel
In The White Lotus, Daddario plays the character of Rachel, a New York-based journalist from a modest background who's married into a wealthy family.
But her husband has problems with her job and idealistic surroundings, leading both of them to doubt the other's fidelity.
"If you're with someone [on vacation] and everything around you seems to be going wrong, you can make it fun and funny if you're with the right person," she explained her character's situation during the previous interview with the New York Post.
"If you're with the wrong person, then everything great just becomes a disaster," she continued.
In the interview, she was also excited about everyone seeing the ending, which she believed many would enjoy watching.
'The White Lotus' Cast
In addition to Daddario, the six-episode miniseries consists of an ensemble cast.
Australian actor Murray Bartlett stars as Armond, the manager of the White Lotus resort, while American actor Jake Lacy plays Rachel's husband and a real estate agent, Shane Patton.
American actresses Connie Britton and Jennifer Coolidge also play vital roles, as the former appears as Nicole Mossbacher, a CFO of a search engine. Coolidge portrays the character of Tanya McQuoid, a troubled woman whose mother recently passed away.
The other main cast members include Fred Hechinger, Brittany O'Grady, Natasha Rothwell, Sydney Sweeney, Steve Zahn, and Molly Shannon.