Jason Mantzoukas' ex-girlfriend Connie Britton picked him as one of the best things that happened to her since turning 40
Jason Mantzoukas leads a secretive private life. However, in an interview, his former girlfriend Connie Britton referred to the funnyman as one of the best things to happen to her since turning 40.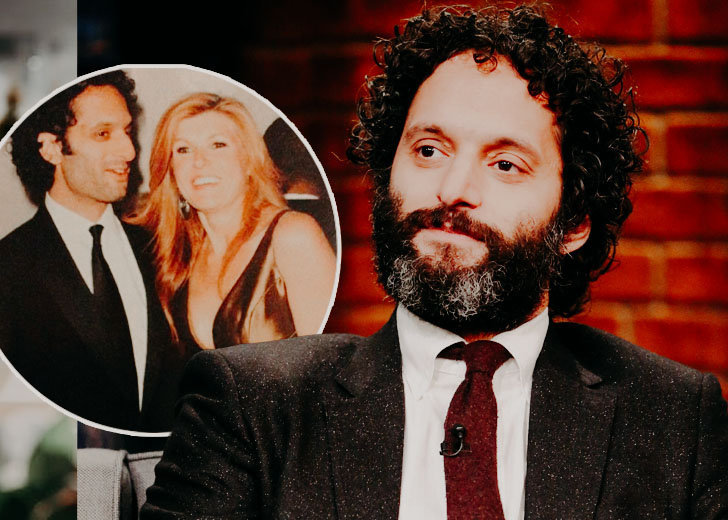 Comedian and actor Jason Mantzoukas has largely kept his personal life away from the spotlight. The secretive actor may not have a girlfriend at the moment, or it may be that he is unwilling to divulge that information. But we still know about at least one of his former romantic relationships. 
He Was The Best Thing That Happened To His Ex-Girlfriend
Mantzoukas was previously dating actress Connie Britton, best known for her roles in Friday Night Lights and Spin City.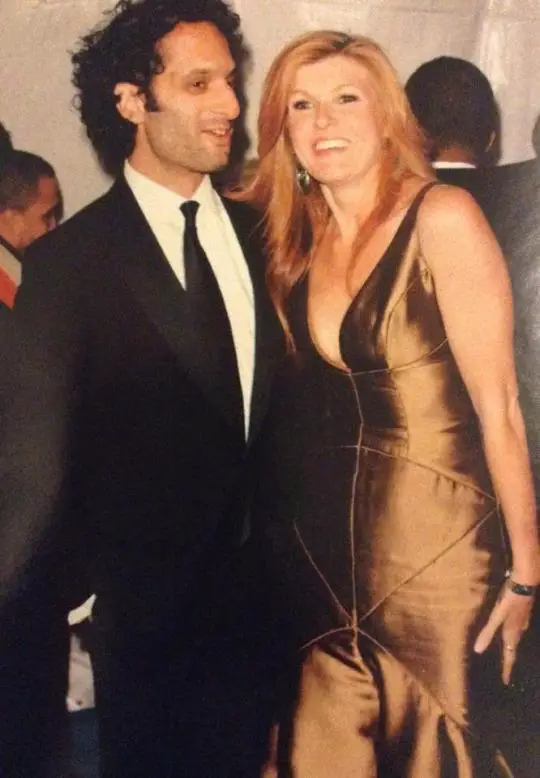 Jason Mantzoukas with ex-girlfriend Connie Britton (Source: Twitter)
In 2009, when Britton had recently turned 40 years old, she was interviewed by Red Book Mag. In the interview, she was asked to pick one of the best things that had happened to her since she turned 40. She said that Mantzoukas was the best thing to happen to her.
She didn't take his name and instead referred to him as a "comedy writer." However, she stayed mum and revealed no more during that media interaction.  
Fans were bewildered upon learning this information. Some even took to Twitter. 
Moreover, although it is not confirmed, the couple supposedly called it quits within two months of being together in 2009. 
The Bundle of Talent Called Jason Mantzoukas
Mantzoukas made his debut with television in 1999 on the show Upright Citizens Brigade, as the Orgy Man. Since then, he has been climbing the ladder of success and has almost ninety credits for working as an actor, voice artist, and producer in Hollywood.
Over the years, he has done all kinds of characters and been a part of big films, including How To Be Single, Sleeping With Other People, Neighbors, and John Wick 3. 
On television, he is best known for roles like Rafi in The League, Jay on Big Mouth, Adrian Pimento on Brooklyn Nine-Nine, Derek on The Good Place, and other characters on shows including Big Mouth, Parks and Recreation, I'm Sorry, Kroll Show, Modern Family, Transparent, Broad City, Enlightened, and Community. 
As opposed to the supporting roles he usually does, he starred as the leading actor in a romantic comedy film called The Long Dumb Road, which premiered at the 2018 Sundance Film Festival. 
Besides acting, he has also co-written Adult Swim specials Mr. Neighbor's House (1&2) and the comedy Ride Along starring Ice Cube and Kevin Hart.
For his notable work, the 48-year-old actor has won awards, including 'Improvisation News New York Awards' for UCB Comedy Originals. 
The multi-talented actor is also a podcast host. He hosts the How Did This Get Made podcast. Additionally, he has also made several guest appearances in various other podcasts, including The Last Laugh, Comedy Bang Band: The Podcast, Reply All, Thirst Aid Kit, Binge Mode: Marvel, The Watch, Off Camera With Sam Jones, The Need To Fall With Don Fannell, and others.