'The Expendables': The Action Movie That Keeps on Giving Is Gearing up for Its Fourth Installment
'The Expendables' is finally getting a fourth installment after 7 years.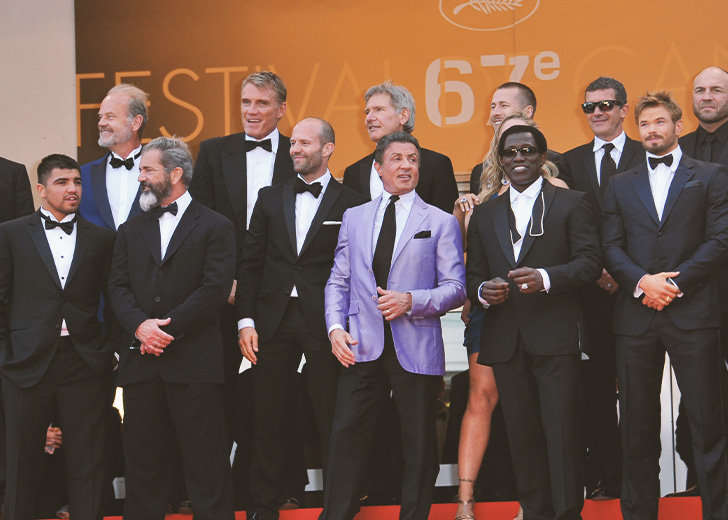 The Expendables was a huge hit, drawing the attention of movie watchers with its formula of pairing some of the old days' most popular action stars with international martial arts stars and athletes. Because of its popularity, two subsequent sequels came out in 2012 and 2014, respectively.
There were talks of a fourth installment for The Expendables for quite some time. However, it never really took off until now. 
Seven years after The Expendables 3 came out, Lionsgate and Millennium Media are finally bringing a new movie to the much-beloved action franchise. Jason Statham, Dolph Lundgren, Randy Couture, and Sylvester Stallone appeared in all previous installments of the franchise and will reprise their roles in The Expendables 4.
The original cast will be joined by Curtis "50 Cent" Jackson, Megan Fox, and Tony Jaa in new roles for the sequel. Scott Waugh, who directed Need for Speed (2014) and 6 Below: Miracle on the Mountain (2017), will direct it.
Unlike the previous three installments where Stallone was the focal point, the upcoming installment will have Statham taking on the lead role. Fox will play the female lead.
Besides leading the movie, Statham is also producing alongside Kevin King Templeton and Millennium's Les Weldon, Yariv Lerner, Jeffrey Greenstein, and Jonathan Yunger.
Sylvester Stallone And 'The Expendables'
Stallone is one of the most successful action stars of the 20th century. He starred in iconic movies like Rocky (1976), First Blood (1982), and Cliffhanger (1993). However, with the rapid advancement of CGI, movies began favoring visual effects instead of practical stunts and action sequences.
In 2010, Stallone brought together a cast full of action stars to create a movie that was much more reminiscent of the classic action movies. He also recruited personalities that weren't actors to adapt to the rapidly growing movie scene.
The Rocky star revealed how he made the casting decision to include UFC star Randy Couture in the movie during a 2010 interview with Movie Maniacs.
It isn't just about Hollywood anymore even though we wish it was. It's not… You can be an incredibly renowned celebrity… matter of fact, probably the biggest celebrities in the world are not actors anymore. So I thought, 'I will go into the UFC  and get the equivalent of their fighting god,' and that's Randy Couture.
Stallone wrote and directed The Expendables on top of starring in it. The stellar cast offered much more than just action. For example, Terry Crews provided just as much comedic relief as he did kick-ass moments.
The action-packed movie brought back many old action heroes, reminding many that the traditional formula of action movies still worked in this day and age. It enjoyed outstanding success, and the two sequels saw Barney Ross' (Stallone) crew of highly trained mercenaries called Expendables take on a multitude of enemies.
Throughout all three movies, Stallone's character was accompanied by Lee Christmas (Statham), Gunner Jensen (Lundgren), and Toll Road (Couture).