Does Tessa Thompson Have a Husband? Inside Her Dating History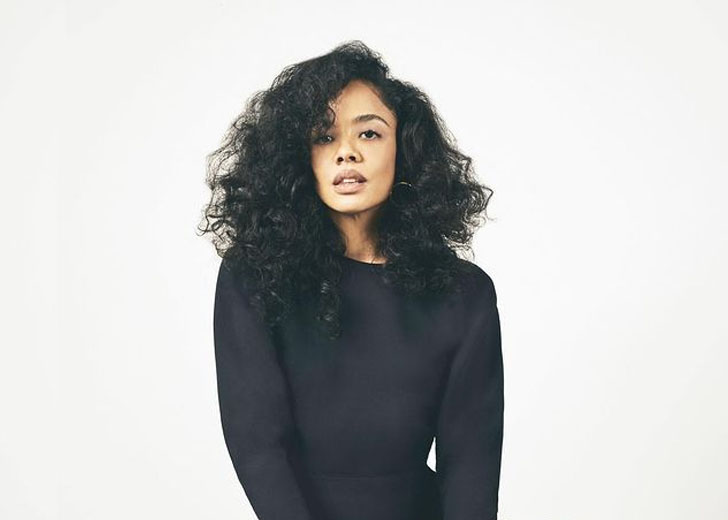 Tessa Thompson's career in Hollywood is out there for everyone to know and admire. But the same cannot be said about her love life.
She has always preferred to keep her romantic relationships hush-hush.
But, could this mean she could have a husband or even a boyfriend?
Could Tessa Thompson Have a Husband in Secret?
Well, no, she doesn't have a husband. Not that anyone knows of, anyway.
Thompson has never been that open in talking about her dating life. But she doesn't exactly keep that a secret, either.
The Thor actress has been linked with many people over the years. Some of them just happened to be rumors, while there was solid evidence for others.
Most recently, she was seen spending quality time with model Zac Stenmark.
On May 23, 2021, the pair were seen engaging in PDA in the streets of Australia, where Stenmark is from.
She was dressed in an all-black outfit — she had a black leather jacket paired up with flouncy black pants, wore square-toed white heels, and carried a cow-print shoulder bag.
Reports suggest she was in town for the shooting of Thor: Love and Thunder.
After spending a lot of time conversing and laughing with one another, she shared a kiss with her apparent boyfriend on the street as if no one was watching. These moments were captured on a video.
Since then, there have been no updates on this relationship, so there's no way to know if they are still together.
Earlier that day, she was involved in another PDA with another party.
Thompson sent everyone on a frenzy after videos and pictures of her getting cozy with Jojo Rabbit director Taika Waititi and singer Rita Ora found their way to the internet. And it wasn't the first time this had happened, either.
A while ago, she had shared intimate moments with both of them during a public event.
Ora and Waititi started dating speculations in April 2021 and subsequently confirmed the relationship after a couple of public appearances.
According to Page Six, Stenmark was also present there.
Before this, she was rumored to be with Dev Hynes. In 2019, the pair were seen attending Wimbledon in London together and later taking a stroll in Paris.
And later, in early 2020, they were noticed getting cozy at an afterparty and attending New York Fashion Week together.
But this romance disappeared without making many headlines.
Was Tessa Thompson Ever Dating Janelle Monae?
Thompson's connection with singer-songwriter Janelle Monae goes back to 2015. That year, the actress appeared on Monae's 'Yoga' video, which set off the relationship alarms.
They became good friends, and Thompson even collaborated on Monae's 2018 album Dirty Computer.
The video of one of the songs, 'Pynk,' was so sensually suggestive that it added fuel to the fire.
She addressed these rumors during her interview with Net-A-Porter in 2018.
"It's tricky, because Janelle and I are just really private people and we're both trying to navigate how you reconcile wanting to have that privacy and space, and also wanting to use your platform and influence," said Thompson, hinting that she preferred to not talk about that much.
She was fine with the speculations, though.
"Janelle and I love each other DEEPLY. We're so close, we vibrate on the same FREQUENCY. If people want to SPECULATE about what we are, it doesn't bother me," the actress quipped.
Monae's album was about femininity, sexual fluidity, self-acceptance, and queerness, and Thompson expressed her happiness at having been a part of the project.
After all, she learned to think freely from her parents, who did not make a fuss about who she brought home.
"I can take things for granted because of my family – it's so free and you can be anything that you want to be. I'm attracted to men and also to women. If I bring a woman home, [or] a man, we don't even have to have the discussion."
These ambiguous comments caused an uproar on the internet, and Thompson later took to Twitter to clarify things further.
As Pop Sugar reported, she tweeted saying, "I didn't say I was in a relationship. But I said lots of other things."