Teeqo is Deciding His Future at FaZe Clan after Crypto Scandal
Teeqo is making a big announcement this Friday.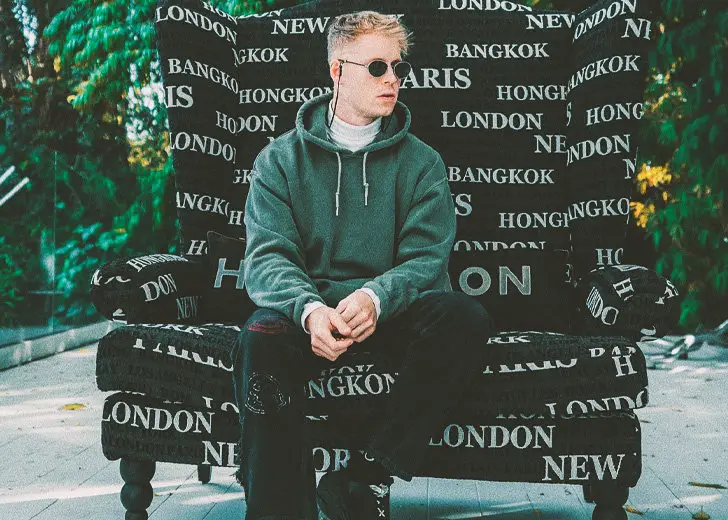 Teeqo has a big announcement to make as per his latest tweet. He has informed his legion of followers that he'll be making an announcement regarding his future on Friday, September 10. 
The well-known YouTuber was suspended by his organization FaZe Clan on July 2, 2021, given his alleged involvement in the 'Save the Kids' cryptocurrency scandal.
Who Is Teeqo? 
Teeqo was born on October 24, 1993, in Sweden. However, he later moved to the United States to further his career.
He is a YouTuber and director at esports and online gaming company FaZe Clan. Teeqo currently has 2.76 million subscribers on his YouTube channel, an impressive 1.5 million followers on his Instagram, and 1.4 million followers on his verified Twitter account. 
What Is FaZe Clan?
Founded in 2010, FaZe Clan is widely regarded as the most popular professional esports and entertainment organization globally. The company headquarter is based in Los Angeles, United States.
The digital sports company has 8.68 million subscribers on its YouTube account.
Save the Kids Scandal
Teeqo and the other members of FaZe Clan were seen in a 17-second video promoting Save the Kids charity by advertising a crypto coin that would "redistribute wealth to both holders and charities." 
But, as per acquisition, clan members Kay, Teeqo, Jarvis, and Nikan were trying to 'pump and dump' the coin to earn a quick return on their initial investment.
The fraudulent charity bears the name, similar to a nonprofit organization, Save the Kids Foundation, that works in child care. Interestingly, even the logo used on the ill-fated video resembles the logo of the actual charity.
As a result of the unresolved scandal, FaZe has banned three of its members from the organization, including Teeqo.
Teeqo's Side of Story
Teeqo has pledged his innocence in the matter, claiming he "never worked on [the] coin." He was associated with FaZe since 2011, but now his future with the esports company remains unclear as they have suspended him on disciplinary grounds.
Teeqo recently posted a video on his YouTube channel explaining his situation in the ongoing transgression. In the frustration-filled video, Teeqo can be heard saying,
I haven't even got to say anything. You haven't even heard my story.
The YouTuber further claimed he does not have any involvement in the coin and has announced to resolve his future with FaZe Clan by Friday. 
Big announcement this Friday!!!
All I can really ask is that, whatever my decision is moving forward, whatever the next chapter is, wherever I may end up… that you understand & support me no matter what.

Love to all 💙
- Teeqo — Teeqo (@Teeqo) September 8, 2021
The Online Hate for Teeqo
In his nearly 17-minute long YouTube video titled 'My Truth,' Teeqo revealed the amount of online hate he faced daily.
I even got hate for deleting my tweets. The only reason I deleted the tweets, literally within 15-20 mins of the coin being up, was because I didn't want people to buy in and potentially lose money. Clearly [the coin] was crashing.
He explained he observed the coin crashing right in front of his eyes as he studied the chart. The Swedish internet personality claims he was pulled into the project for its charitable reasons.
However, he may soon be facing legal charges for his known-unknown actions. As per his lawyers, there is an actual possibility of jail time for anyone who attempted charity fraud over the 'Save the Kids' coin.