Josh Denny Accuses Food Network of Leeching off Him Amidst Anti-abortion Scandal
Comedian Josh Denny claims he made Food Network tens of millions.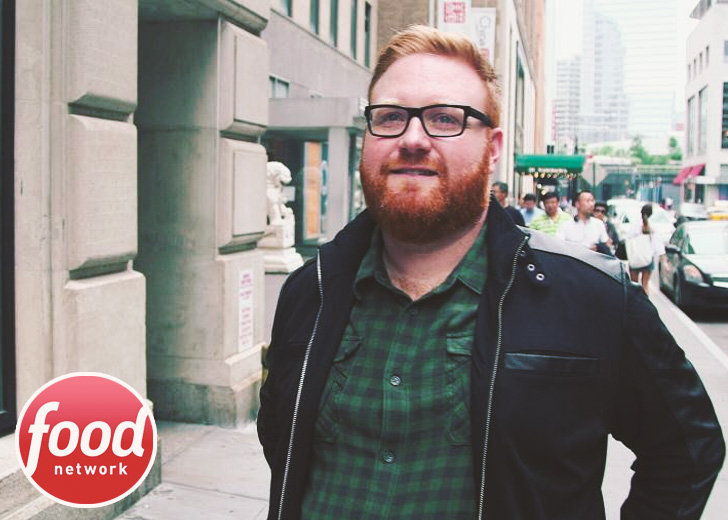 Comedian Josh Denny has brought himself some feisty backlash, most notably from his former employer. Denny recently voiced his opinion regarding the new Texan abortion-related law, which has brought him widespread criticism.  
Who Is Josh Denny?
Denny is a food enthusiast and a full-time stand-up comedian who hails from Philadelphia but is currently based in Los Angeles. His breakthrough in stand-up came in 2008, after participating in Crown Royal's Midwest Next Big Comic Contest. 
He then produced two comedy albums, Honest Brutality and Social Hand Grenades, in 2008 and 2012, respectively. 
However, Denny achieved worldwide fame after his involvement with Food Network's acclaimed TV show titled Ginormous Food, which premiered in 2017.
The show aired 24 successful episodes, gaining a commanding viewership of around 35 million across 14 countries. Denny is currently involved in Censored TV's comedy show Next Week Tonight and hosts Jenkum Podcast. 
The Incident  
Recently, the U.S. Supreme Court passed a constraining Texas law that would illegalize abortions after six weeks. Voicing his opinions about the law, Denny put out a thread of tweets that are now being criticized. 
The comedian, in his defense, argued that his type of opinions reflect the way he gives comedic angles to any social issues. 
The Scandal involving Food Network
Denny's tweets did not sit well with his former employers, Food Network, who released a statement on their Twitter with immense displeasure by distancing themselves from Denny.
In their Tweet, Food Network made it clear that Denny's views do not reflect their company's values, and they regret giving him a platform earlier in his career.
Many social media users asked the TV network to cancel his show without knowing it was concluded years ago. At the time of this writing, Food Network has deleted all the Denny-related articles from their websites. 
Josh Denny's Reply to Food Network
In response to Food Network's statement, Denny claimed that the network made "10's of millions of dollars" because of him.
He further sarcastically asked for a check in return and claimed his former associates knew of his brand of comedy when they hired him. 
Josh Denny's Side of the Argument
Amid the controversy, Denny believes his side of things should not be dismissed. In one of his tweets, he expressed his concern about the life of the unborn child. He claims all lives are equally important, be that of the mother or the child she is pregnant with. 
However, if a serious glace is taken to his follow-up tweets, the disrespect he has given to women generally is not sitting well with most people.
His Involvement in a Previous Scandal
This is not the first time stand-up comedian Denny has brought mud to his name. In 2018, his series of harsh Tweets angered many people. Per Deadline, Denny, hiding behind the mask of comedy, took an offensive jab at Muslims, Blacks, and Jews.