Anna Campbell's Accusers Are Dissociating — Taylor Lynn Pendergraff Exposes Kaylee Jade Amidst GoFundMe Scandal
Taylor Lynn Pendergraff will no longer be handling her case with Natalia Taylor and Kaylee Jade.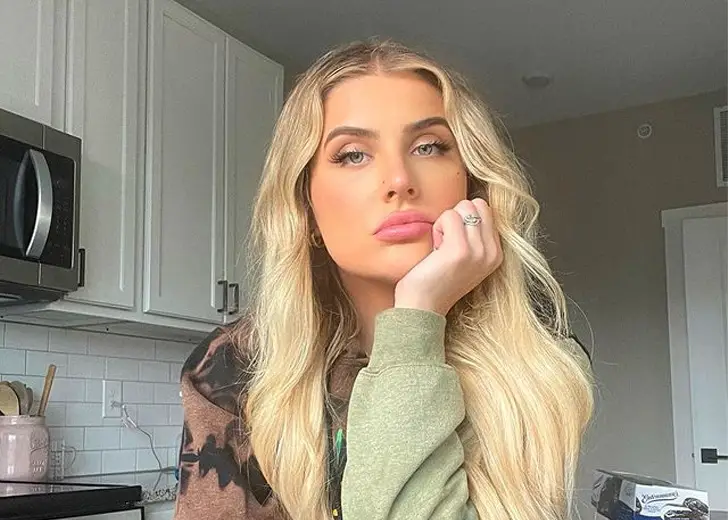 Anna Campbell has been on YouTube since she was 14 and has over 400,000 subscribers. She was steadily building her channel when her reputation and career took a hit after former fans and ex-girlfriends came forward in the recent months and accused her of physical and substance abuse. 
Campbell, who came out as lesbian, used to film videos with then-girlfriends: Natalia Taylor, Taylor Lynn Pendergraff, and Kaylee Jade. But on June 29, Taylor made a shocking revelation in her video titled 'We Are Survivors.'
In the video, Taylor, Pendergraff, and Jade jointly accused Campbell of abuse and emotional manipulation. They also accused her of grooming minors and sending them inappropriate messages, and when they wanted to speak out, Campbell threatened them with suicide. 
Taylor claimed Campbell encouraged fans to bully her while she was receiving psychiatric treatment after their split. She also claimed that Campbell used her platform to spread rumors that Pendergraff was a sex worker and an animal abuser.
All the ladies accused Campbell of using her young fans by over-sharing aspects of her life and using her young fans as therapists, thereby exploiting their support. 
The video had a link to a GoFundMe page that the girls had set up to support their lawsuit. But it appears the ladies are no longer accepting donations because of their fallout. 
No Longer Friends
On August 8, Pendergraff wrote on Twitter that she "no longer wants to be associated with the victims of Anna Campbell" and would handle her case alone as opposed to her original plan, which was to be jointly represented with Taylor and Jade.
In a Twitter thread, Pendergraff explained her reasons. She claimed that she cut Jade and Taylor off when she realized she was nothing like them, as they were selfish, disrespectful, and okay with hurting people. 
Pendergraff added that they spread rumors about her, exposed her personal life, and publicly blasted her when she tried to defend herself. One of the lies she was perhaps referring to was "scamming" people with the GoFundMe on Twitter. 
Pendergraff retweeted a Tweet from a user who had uploaded screenshots on Jade's deleted tweets. In the tweet, Jade accused Pendergraff of using the donations for personal use and mentioned that Pendergraff wasn't interested in pursuing justice. 
On August 10, Pendergraff released a statement on Twitter claiming that Jade was spreading false information and refuted these allegations, noting that the pair had no issues with the GoFundMe before their falling out.
Jade then responded to Pendergraff's statement in a Tweet expressing her disappointment about being betrayed by the woman who "[she] thought loved [her]."
However, she added the "lies" spread, presumably by Pendergraff, did not affect her because she was confident in who she was. Jade concluded by saying she was focused on her recovery and getting justice.