Anna Campbell's Accusers Natalia Taylor, Kaylee Jade and Taylor Lynn React to Controversial Legal Update Video
All the victims have received cease and desist letters from Anna Campbell.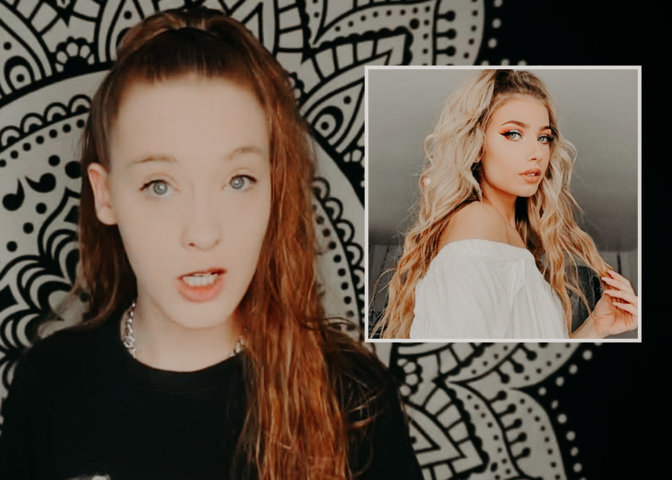 YouTuber Anna Campbell's ex-girlfriends Natalia Taylor, Kaylee Jade, Taylor Lynn have responded to Campbell's lawsuit.
On June 29, Taylor, who has over 2 million subscribers on her YouTube channel, uploaded a video titled "WE ARE SURVIVORS."
In the video, Natalia is joined by Campbell's 2 other ex-es, Taylor Pendergraff and Kaylee Jade. Together they tell the story of allegedly surviving assault and an abusive relationship with the content creator. 
"We are survivors," the women start in unison.
Throughout the video, the women accused Campbell of allegedly being a drug addict who emotionally, physically, and mentally abused and exploited them. 
They claimed Campbell glamorized drugs and taught them how to use hard drugs. She also frequently sent inappropriate texts to minors as young as 12-years-old and threatened suicide to prevent them from speaking out against her alleged abuse over the years. 
Natalia also shows a photo of her scrawny body, which she explains is from the substance abuse while she was with Campbell. She was eventually hospitalized following a drug-induced psychotic episode while attending Michigan's Electric Forest festival with Anna.
Later in the video, Kaylee reveals that she ended up in the ER the first time she met Campbell because she was given too many drugs. 
She also reveals that Campbell allegedly "sold" her body on Anna's OnlyFans. 
Anna Campbell exploited my body for her OnlyFans. It was never her. It was always my body that she sold on her OnlyFans for her thousands of subscribers to see my body.
The 3 women said they are still harassed both publicly and privately to this day by Campbell.
They finished by saying they made the video correct the false narrative and scandal she created about them since Campbell stated she no longer wanted to address this issue publicly. 
Ongoing Lawsuit
The issue started garnering attention, and Campbell took to her own YouTube channel and uploaded two separate videos titled "Not My Last Video" and "A Legal Update" on July 28 to address the allegations. She explained that she was going to take legal actions against her 3 ex-es for all the accusations. 
But even before Campbell uploaded these videos, Natalia had put up her reaction against the cease to desist order she received from Campbell on Twitter on July 23. 
I assure you, we ARE moving forward legally. All the victims have to travel to where the crimes were committed. It's taking some time. — Natalia Taylor (@natalia_taylor_) July 28, 2021
A few days later, after Campbell uploaded the legal update video, Natalia Tweeted that she, Taylor, and Kaylee were moving forward legally, but it took some time since all of them had to travel to the location the crimes took place. 
Kaylee also claimed that Campbell tried to de-escalate the seriousness of her being abused by Campbell by putting clips of her in fights. But, according to her, these fights took place after their relationship ended. She even thanked Trisha Paytas for shedding light on the controversy.
Meanwhile, Taylor expressed her confusion about what kind of lawyer advised Campbell to read a cease and desist order on YouTube and how Campbell expected them to stay silent. 
She explained Campbell was not allowed to do so because that was not how legal proceedings work. She added that Campbell should have only spoken about this in court, but she made it public yet again.