Trisha Paytas Receives Furious Comments from Anna Campbell Following Her Remarks on Abuse Allegations
Trisha Paytas may get into a lawsuit if she does not thread carefully.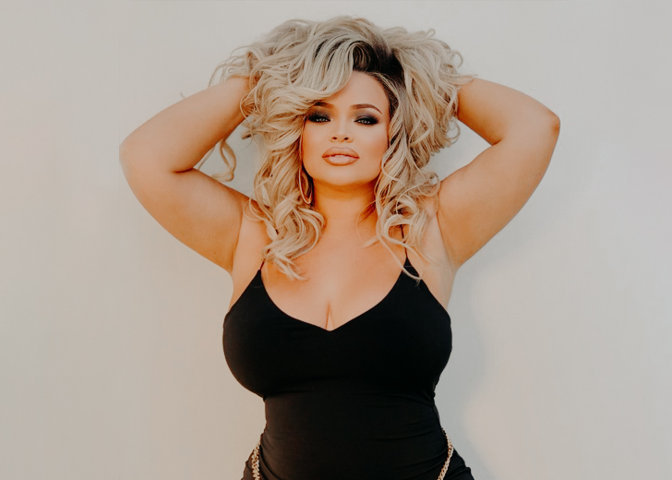 Trisha Paytas has probably gotten into more public feuds than maybe any other influencer. With over 5 million subscribers, Paytas is one of the biggest names on YouTube.
But she might be more known for her drama with fellow YouTubers like David Dobrik, Ethan Klein, and Charli D'Amelio, to name a few. Now Paytas can add one more to her growing list of feuds. 
On July 30, she uploaded a video to her YouTube vlog channel titled 'secret room is almost finished!' In the video, the 33-year-old started off by talking about her skincare and then talked about her Frenemies spin-off podcast titled 'Enemies.'
According to Paytas, one topic she is going to discuss on the podcast is the ongoing lawsuit between Anna Campbell and Natalia Taylor. 
So I follow [Anna Campbell] and Natalia Taylor, and I have to dive into it because there's some [something] going on here.
She then lambasted drama channels and YouTube news reporters such as Philip DeFranco for only chasing after views and shying away from talking about less popular topics, and not bringing awareness to more critical issues. 
In the comments, fans accused her of uploading a clickbait video because Paytas seemed like she was only promoting her skincare in the video's description. But the viewers were not the only ones who left comments. 
Campbell's Clapback and Controversy
Hours after Paytas uploaded the video, Campbell responded in the comments, leaving a long note and warning that she might take legal action before explaining the situation. 
Campbell accused Paytas of subscribing to her, and her ex-girlfriend paid Only Fans page, then "jumping the bandwagon" when speaking about how Anna allegedly abused her former partners. 
Campbell also indirectly stated that if Paytas continues to defame and couldn't see the reality of what it is, then "the courts will."
In late June, Campbell came under fire after her ex-girlfriends, Natalia Taylor, Taylor Lynn, and Kaylee Jade, accused her of being an abusive drug addict. They claimed she used substances and even sent inappropriate texts to minors behind their back. 
In a video titled 'We Are Survivors,' the women detailed everything allegedly done to them by the 28-year-old. 
Following the video, Campbell uploaded an hour-long video on YouTube titled 'Addressing Everything' where she explained her side of the story. She denied the rape allegations leveled against her by Lynn.
The YouTuber admitted she owed her an apology for many things but not rape. She also apologized to Kaylee Jade for physically assaulting her.