Everything We Know About Suki Waterhouse and Robert Pattinson's Relationship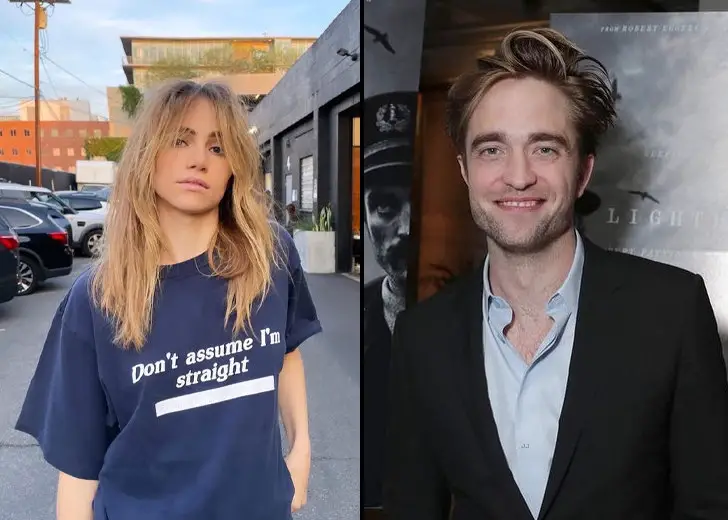 Suki Waterhouse and Robert Pattinson have kept their relationship so low-key that fans would be surprised to learn that they have been dating for a few years now. 
The duo first sparked relationship rumors in July 2018 after being spotted packing on the PDA in London during a date night. 
People reported that they hugged, kissed, and danced a little as they enjoyed their time in the chilly London weather.
A source confirmed the duo was indeed in a relationship to the outlet.
Two months later, Us Weekly confirmed the stars had been dating "for months" and "known each other and been around each other for a long time."
"[They] are both really cool, nice and normal people and fun-loving," a source told the publication. Soon rumors circulated the pair had split, although the stars confirmed nothing.

Suki Waterhouse at the 2021 LACMA Art+Film Gala (Source: Suki Waterhouse/Instagram)
But these rumors were put to rest after they were spotted partying at the London club, Chiltern Firehouse.
After that, the British couple was spotted multiple times on different occasions, like Christmas parties and birthday celebrations. 
Suki Waterhouse and Robert Pattison Engagement Rumors
In April 2019, Waterhouse's boyfriend gave his thoughts about their relationship while he was interviewed by The Sunday Times. 
When the Twilight actor was asked about his relationship with Waterhouse, he was hesitant to speak about it.  
"If you let people in, it devalues what love is. And if a stranger on the street asked you about your relationship, you'd think it extremely rude. If you put up a wall it ends better," said the actor.
Later in June, the couple was spotted on a double date with Taylor Swift and Joe Alwyn.
An onlooker told Us Weekly that the four of them dined at San Vicente Bungalows and seemed to enjoy the night "laughing and talking."
By January 2020, rumors of their engagement circulated after the Pride and Prejudice and Zombies actress was seen with a gold band in her left hand. 
But the notoriously private couple did not confirm or deny the speculation, and the rumors soon died down.
Later in November, Daily Mail obtained the images of Waterhouse and Pattinson out in London with the actor's parents, which reignited engagement rumors. 
Suki Waterhouse and Robert Pattison Accidentally Confirm Their Relationship
In April 2021, Waterhouse shared a cute photo of her in her apartment. 
But eagle-eyed fans noticed a framed photo of Waterhouse kissing Pattinson on the cheek in the background. 
It looks like Waterhouse accidentally went Instagram official with The Batman star. Recently, Pattinson opened about Waterhouse in his March 2022 cover interview for GQ. 
The Batman actor recalled how his girlfriend couldn't stop conversing with their repairman, whom they discovered was a die-hard DC Comics fan. 
"He just randomly started talking about what a DC fan he is. And I'm sitting there facing the other direction, and my girlfriend just keeps continuing the conversation with him," said Pattinson. 
Pattison added he kept looking at her, hoping she would shut up. 
During an appearance on Jimmy Kimmel Live, the actor revealed that he watched The Batman for the first time with Waterhouse and shared her reaction.
He explained that the actress was not the sort to watch superhero movies, and he could see that she was focused the entire time. 
At one point, she brought his hand to her face, and he realized she was crying, which made him feel great about it.