Taylor Swift Settles Jesse Graham's Copyright Lawsuit against 'Shake It Off'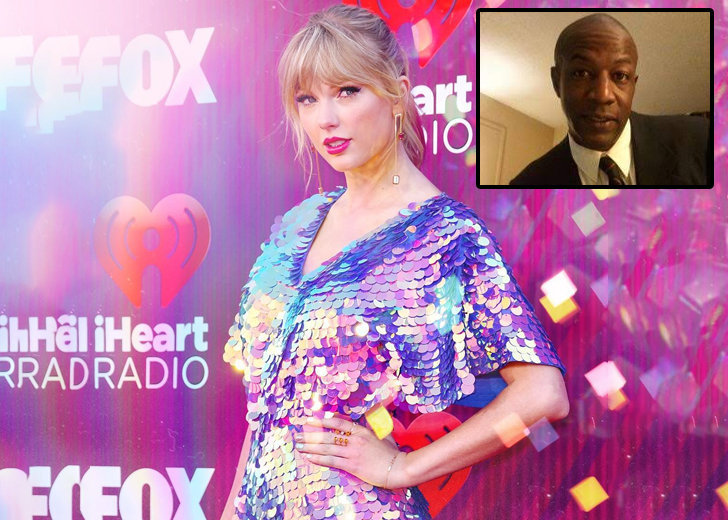 Taylor Swift is shaking off her lawsuits for her 2014's chart-topping hit, 'Shake It Off.'
The song spent 50 weeks on the Billboard Hot 100 and tied with Swift's 'You Belong With Me.' 
But in 2015, R&B artist Jesse Graham filed a $42 million copyright lawsuit against the singer. 
Graham claimed the songstress plagiarized lyrics from his 2013 song 'Haters Gone Hate' for 'Shake It Off.'
Graham's song had lyrics like "Haters gone hate, playas gone play. Watch out for them fakers, they'll fake you every day."
Meanwhile, the chorus of Swift's song has the lines, "Cause the players gonna play, play, play, play, play. And the haters gonna hate, hate, hate, hate, hate."
"Her hook is the same hook as mine. If I didn't write the song 'Haters Gone Hate,' there wouldn't be a song called 'Shake It Off,'" Graham told Daily News at the time. 
The R&B artist first noticed the similarity when he watched Swift performing the chart-topping hit on The Ellen DeGeneres Show.
Jesse Graham Sued Taylor Swift
At first, Graham approached Swift's team and asked for a co-writer position on the song and requested a selfie with the singer. 
But when his request was denied several times, he took a legal approach and filed a copyright lawsuit. 
Unfortunately for Graham, the lawsuit was dismissed shortly after, but that didn't stop him from trying again. 

Jesse Graham who filed the copyright lawsuit (Source: Jesse Graham/Instagram)
In November 2019, he sued Swift for the fourth time, but this time through his company, as he could no longer sue again. 
Graham was accused of misconduct and labeled as "a vexatious litigant," a term used to characterize someone who repeatedly takes legal action against others in cases with no merit.
Under Californian law, individuals will have to overcome additional challenges for any legal action they pursue once they are labeled as "vexatious litigant."
The fourth attempt was also dismissed, which led Graham to appeal the decision at the Ninth Circuit last week.
But the court ruled in favor of Swift, explaining that Graham failed to address why the previous rulings were unfair.
Sean Hall and Nathan Butler Lawsuit
Although Swift's team came out victorious in the lawsuit against Graham, her team still had another case to deal with. 
The singer is currently embroiled in a legal battle with songwriters Sean Hall and Nathan Butler over the same song 'Shake It Off.' 
In 2017, the duo took the matter to court after claiming that Swift's main lyrics were ripped off from their song, 'Playas Gon Play,' which they wrote in 2001. 
Their song had the lyric "The playas gon play/Them haters gonna hate."
Like Graham, their original case was dismissed with judge Michael Fitzgerald explaining that the lyrics about players playing and haters hating were unoriginal for copyright protection. 
However, they took their lawsuit to the Ninth circuit and got it reinstated successfully. 
Swift's legal team has repeatedly tried to get the copyright lawsuit dismissed but to no avail, with Fitzgerald iterating that Swift's team has not presented any new arguments since the case began. 
The case is still ongoing.