Leva Bonaparte Is Confirmed To Star In The Show 'Southern Charm: Leva Land'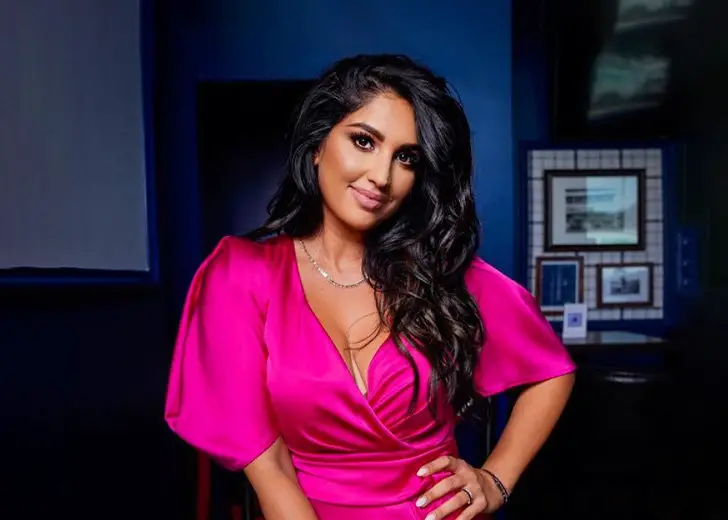 Leva Bonaparte is starring in her own spinoff show, Southern Charm: Leva Land. The show will center around Leva and her husband's restaurant Republic Garden & Lounge.
The series will follow the lives of friends and staff that work at the restaurant. Aside from Leva, the identities of the cast members for Southern Charm: Leva Land have not been revealed.
And though not much is known about the spinoff, Leva revealed it would start airing on June 23, 2022, with an Instagram post. She also shared a picture of herself with all the cast members of her show in the post.
'Southern Charm: Leva Land' Potential Cast
Leva and her husband Lamar Bonaparte own four restaurants: Republic Garden & Lounge, Bourbon N' Bubbles, 1st Place, and Mesu. Among the four, Deadline described Republic Garden & Lounge in King Street, Charleston, as "the crown jewel of her kingdom."
From her post, it can be seen that there are 10 cast members in the spinoff. While Leva hasn't shared about the cast members of the series, a few pictures of her restaurant's staff can be found on her Instagram.
Back in February 2022, she posted a picture with seven of her staff on her Instagram.

Leva Bonaparte with the potential cast of 'Southern Charm: Leva Land.' (Source: Instagram)
"With some of my @republicdmg kiddos," she wrote in the captions. "It's the gold standard a few of the #dreamteam, it takes a village to keep CHS poppin!"
The Twitter page of Vanderpump Rules made a post where two photos of the castmates from Southern Charm: Leva Land were uploaded.
The original photo was uploaded by Lucia P and Bradley Carter, both of whom work on Republic. Leva also tagged several of the people tagged in the pictures in her post above. From this, it can be speculated that the people who were tagged in the photographs are the potential cast of the series.
Aside from Lucia P and Bradley Carter, the people tagged in the photographs are Joe Bradley, Mia Isabella Alario, Tj Dinch, Emmy Sharrett, Madison Reese, and William.
All of their Instagram profiles have several posts that suggest they work at Republic. On his page, Dinch has also described himself as a bartender at Republic.
Leva Bonaparte and 'Southern Charm'
Leva first appeared in Southern Charm in 2018 as former star Cameron Eubanks' friend. However, it was only in season seven of the show that she became a full-time cast member.
Though she is getting her own spinoff, Leva seems to have ended the filming for Southern Charm's eighth season in December 2021 in a not-so-amicable manner.
The day after the filming wrapped, she unfollowed Kathryn, Craig, Austen Kroll, and Madison LeCroy on social media. She also unfollowed Craig's girlfriend and Summer House star Paige DeSorbo.
Aside from starring together in the series, Leva and Craig also share another relationship with one another. He is a part-owner of Mesu, a fusion sushi and Mexican restaurant she and her husband are also part-owners of.
So far, none of the cast members of Southern Charm have spoken about what might have potentially led to the unfriendly development between Leva and her castmates.