From Prada Jackets to Detergents — The List of All the Things 'Sold Out King' Jungkook Has Caused to Sell Out
Experts say Jungkook has made a massive economic impact on growing businesses.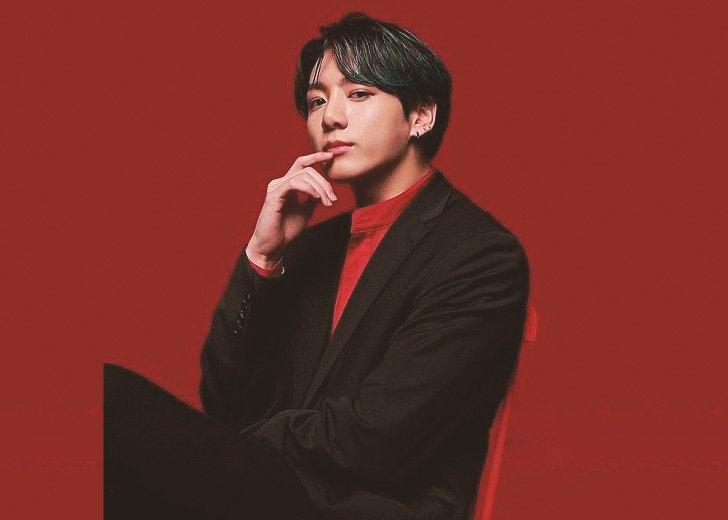 South Korean singer and songwriter Jungkook, born Jeon Jung-kook, has a huge fan following, not just in his native country, but all over the world. Presumably, that is the reason why whenever he advertises or promotes a product, his dedicated fans jump into buying it, eventually resulting in the product selling out.
And that has happened quite a lot of time, and whatever the product is — from Prada jackets to detergents — it gets sold out in a blink of an eye. Many experts have stated that his brand reputation and power have, therefore, made a massive economic impact on growing businesses like Zijangsa, TEAZEN, and Lamodechief.
For instance, Maeil Economic Daily, one of the most popular newspapers in South Korea specializing in business and economy, named him an "emerging icon who shakes up the retail industry" while detailing his massive economic impact.
So, here is the list of things the "Sold out King" has helped to clear from the shelves.
Prada Jacket
In June 2020, Vogue Japan released a BTS issue featuring all the band members dressed in Prada, but fans were more interested in what the youngest member of the band was wearing.
After result? The jacket — which Jungkook wore and was priced on the Prada website at $2,820 — was immediately sold out in over 25 countries, including the US, Japan, France, Italy, Australia, Germany, and Switzerland.
Kim Soo-hyun's Book 'I Decided to Live as Me'
Author Kim Soo-hyun's self-help book I Decided to Live as Me became a bestseller in Japan after Jungkook recommended it in 2018.
Jungkook suggested the book, which was initially published in 2016, to his followers during season three of the BTS' travel series, Bon Voyage. Right after his seal of approval,  there was a dramatic increase in sales, seeing the book soon surpassing 600,000 copies in South Korea. 
During a 2020 interview with a Korean news outlet, Soo-hyun also thanked him, stating it would have been hard for her to enter the market without him recommending her work to the BTS Army.
Louis Vuitton Denim
Jungkook's Louis Vuitton denim for 'Dynamite,' which cost $2,120, was sold out (in some countries) on the brand's official website, shortly after that concept photo came out.
The Trunk Project T-Shirt
During the 95th episode of Run BTS!, Jungkook wore a gray Trunk Project T-Shirt, also referred to as The Ripped Hole Pigment. The t-shirt was sold out on the Trunk Project website in less than 12 hours after the episode aired.
Kindness Killz Shorts
In 2020, Jungkook's wardrobe choice caused a buying frenzy when he wore a pair of Kindness Killz Shorts for his boxing workout. On skootskootskoot.com, the shorts that cost $95 was quickly sold out after his image came out in public.
Downy Laundry Detergent
During a chat with fans in 2019, Jungkook revealed that his favorite fabric softener was Downy, after which there was a Downy shortage across Korea. According to reports, the detergent brand sold two months-worth of products in one day.
After he found out the news, the singer-songwriter took to Twitter to inform his followers that he was also unable to buy his favorite softener that day. Sometime later, in August 2020, Downy even created a Tiny Tan edition of their softener with BTS' chibi characters adorning the bottle.