Jungkook's Private Love Life Pave the Way for Gay Rumors
Only time will tell if the predictions for BTS is true.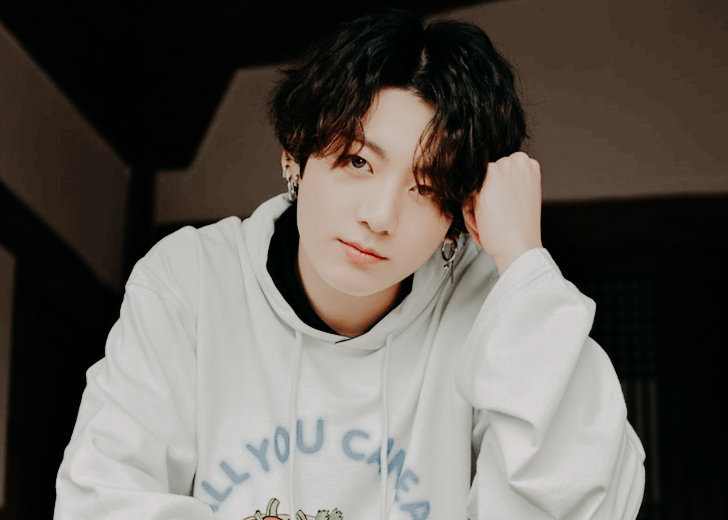 Fans are always curious to know who their favorite stars have or are dating, and Bangtan Boys, aka BTS, is no exception.
While the boys continue to enrapture their fans, ARMYs, with their hit numbers, there is no denying that fans want to know about the dating history and current relationship status of each member of the group.
There have been rumors about the guys having girlfriends or being in relationships, but the septet is tight-lipped about their love life. 
A week before dropping their highly anticipated comeback single 'Butter' on May 21, BTS opened up to Rolling Stone about a few sensitive topics, including their experiences with xenophobia, their future military enlistment, and their dating life. 
The septet can never avoid questions regarding their love life in the interviews, but their response never changes. They've said they were too busy to date. Many allude that they've never acknowledged any romantic relationships because of fear over how fans would react to the news. 
However, Suga came to ARMYs defense, stating that not everyone would react the same, and hence it was wrong to assume so.
Fans took to Twitter to thank him for sticking up for ARMYs. While ARMYs may respect BTS's decision to keep their personal life private, it still doesn't stop the rumors from floating around.
Gay Couple Predictions
Last year in December, a famous YouTuber, Dave Disci, primarily known for K-pop video reactions uploaded a video about a prediction about BTS. 
The YouTuber mentions a famous tarot card reader, Mhoni Vidente, who had uploaded a video on her channel about the possible visions that could define 2021 for BTS. He iterated that she predicted many celebrity news, including Joe Biden and Trump-related, and apparently, she had also predicted an earthquake happening in Mexico. 
She has a long list of pretty standing correct predictions. It looks like Mhoni has a big cult following, and a bunch of people really do believe what she says. 
The Cuban clairvoyant revealed that the boys would not only dominate in 2021, but possibly two members of the band will open up their hearts and confess their relationship with each other. This means that the 2 members (most likely Jungkook) will not only be in a relationship but also be coming out. 
Another prediction made was that one of the idols would experience emotional difficulties and have trouble expressing his feelings, leading to severe depression and may need help.
The YouTuber, however, did add a disclaimer that even the most skilled fortune tellers can get it wrong so it was entirely up to viewers how they treat this piece of information. 
In South Korea, pop stars avoid controversial topics and keep to smart, idealistic principles with a proven record of success but not BTS. The chart-topping Korean group has frequently spoken out on LGBTQ rights. 
Although there is no news or even hints at the possibility of members being gay currently, only time will tell if the predictions are correct.