BTS Army Goes Wild over Jungkook's New Hair
BTS's Jungkook new hairstyle has fans in a frenzy.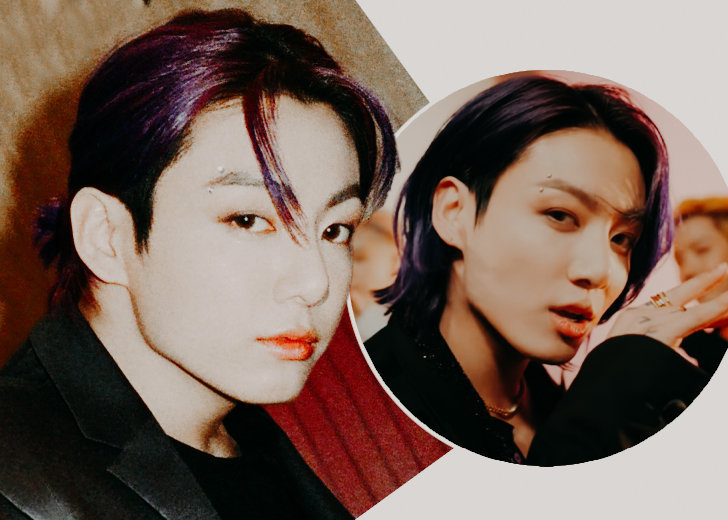 In America, it is customary for pop stars to Tweet a carefully crafted message or upload a mysterious, cryptic Instagram post to tease a new album. But in South Korea, Kpop stars do things a little differently. 
These stars are not only required to be proficient in dancing, rapping, singing, and being attractive, but they also have to be open to constantly coloring their hair. Frequent trips to the salon are just another strenuous part of the idol lifestyle. 
Over the years, the biggest stars have sampled all the rainbow colors. A drastic hair color change indicates to fans that something exciting on the horizon like a new single or album. 
The moment they expose their newly colored hair at a carefully planned airport reveal, fans go crazy.
The hair colors often reflect an album's overt visuals, which is why when BTS debuted their new hair colors earlier this year, it was enough to rally the ARMYs.
Jungkook's New Hair Color
BTS is booked and busy after a long unplanned hiatus because of the coronavirus (COVID-19) pandemic, and fans couldn't be more thrilled about the boys' comeback. 
The boys just announced a partnership with Louis Vuitton, launched a meal with McDonald's, and released a comeback digital single 'Butter.'
Before releasing their upcoming dance-pop song, the BTS members shared a picture featuring their contrasting locks.
Fans are used to seeing the guys switch up their style, and so far, they have been sported in everything from brownish-red to purple-brown and blonde. But the most dramatic hair transformations for their 'Butter' era belonged to the youngest member of the group, Jungkook.
Fans did not expect to see him move from hot blonde to a lavish purple so quickly.
On May 16, the MTV Movie and TV Awards recognized all well-deserving artists, and for the category Best Music Documentary, BTS won for Break The Silence: The Movie. The group accepted their award virtually, but Jungkook's new short, silver, and purple hair was all fans could talk about.
Jungkook's Crazy Hair Evolution in 2021
Jungkook is settling in his new purple hair for now, but it might change again. Lately, the Kpop star has diverged and attempted many new hairstyles, all in the first few months of 2021. He changes it every few weeks. 
At the start of the year, he emerged with his brand new blonde hairdo at the 2021 Golden Disc Awards, but by the end of February, Jungkook showed off bright blue locks framing his face with a selfie on Instagram.
During a live broadcast, it was apparent he had gotten a haircut and was looking edgier, but that didn't last long when he returned in another live broadcast with a muted pastel mint green hair.
The blue color had faded, and his roots were showing. He even dubbed the look his "mint choco" hair. 
For the 2021 GRAMMYs, he had gotten rid of the green tint and gone ash-blonde, and then in their brand new track called 'Film Out,' the maknae had lifted his blonde hues and gone brighter with platinum. 
Jungkook will never stop experimenting, and fans can't wait to see what he does next.