Are Sofia Franklyn and 'Call Her Daddy' Host Alex Cooper Friends Now?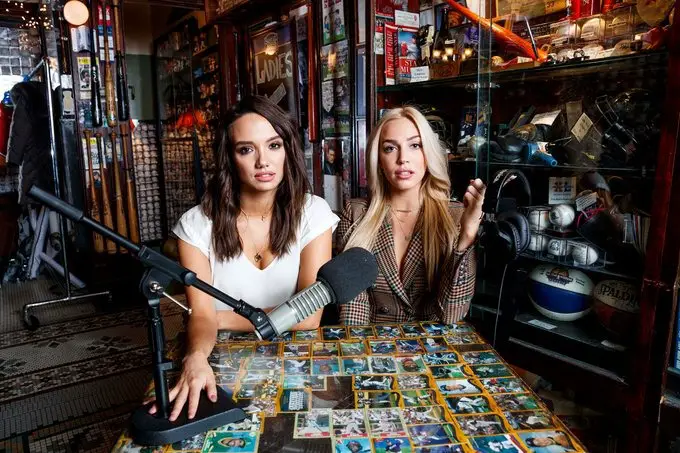 Sofia Franklyn and Alex Cooper famously hosted Call Her Daddy, an advice and comedy podcast that the two started together in 2018.
However, the two friends had a break up in the late spring of 2020 after getting into a publicized dispute with Barstool Sports founder David Portnoy. Barstool owned and distributed the podcast until June 2021.
The public drama between the two eventually resulted in Franklyn leaving the podcast and Cooper continuing to host the show on her own.
Sofia Franklyn and Alex Cooper Won't Be Friends Anytime Soon
Since Franklyn and Cooper ended their ties, fans have been continuously asking them if they would ever get to see them together. Not just that, fans are curious to know whether they are friends presently.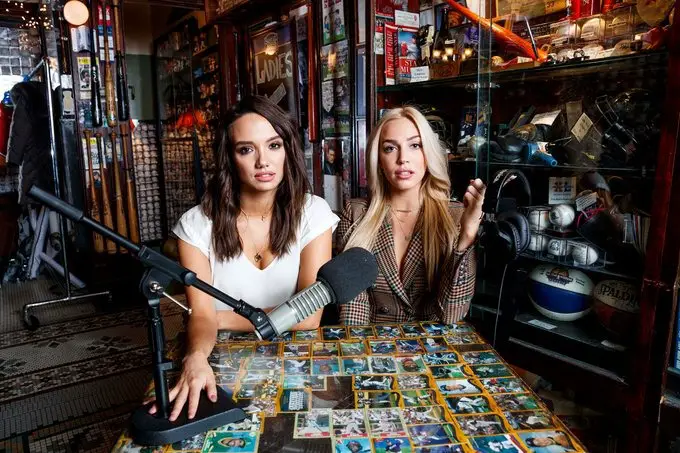 Former friends Sofia Franklyn and Alex Cooper on 'Call Her Daddy.' (Photo: Twitter)
In February 2022, the former Call Her Daddy co-host addressed all those questions when she appeared in an episode of The Morning Toast.
She implied that the former work partners and best friends are unlikely to get back together again.
Franklyn even joked during the conversation by stating that she might reconsider working with Cooper if the present Call Her Daddy host would give her $30 million. She said that referring to Cooper's $60 million deal with Spotify in 2021.
"It was also hard to see something you've worked on for so [expletive] long be sold for that amount of money," Franklyn said of the Spotify and Call Her Daddy deal.
She further added, "I actually think if I would've stayed on the show and we would've not betrayed each other … I think we could've sold it for more, honestly, and that was always the goal."
Cut to the chase — Franklyn's words clarify that she and Cooper are not friends, and neither are they thinking of getting back together.
Sofia Franklyn Is Hosting Her Own Podcast
While Cooper continued to host the Call Her Daddy podcast, Franklyn started her own podcast, Sofia With an F.
Adding to where she stands at present in her career, the internet personality told the host of The Morning Toast Claudia Oshry that she was in a "90% better place."
Franklyn also stated that she would be lying if she sat there and said she was 100% back to who she was while working at Call Her Daddy.
But in comparison, Cooper is evidently doing great with the long-running show. Her recent episode featuring former adult star Julia Fox is performing exceptionally well, too. 
In the interview, Fox discussed her experiences of the adult industry and her feelings on boyfriend Kanye West still pining over his estranged wife, Kim Kardashian.
"These past few weeks have been wild for the show. Thank you to the Daddy Gang for always trusting me and giving the episodes a chance before judging," Cooper tweeted after the interview received rave reviews.