Who Is Alex Cooper's Boyfriend? A Look at Her Dating History
Know the men the famous podcaster has dated over the years.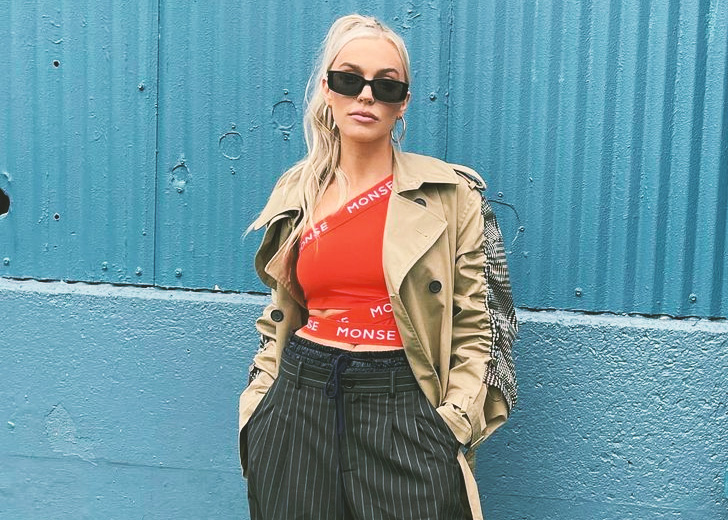 The world knows Alexandra "Alex" Cooper as the top host who bagged a $60 million three-year deal with Spotify for her podcast, Call Her Daddy, in June 2021.
Her career as a podcaster has been an open book since she started the show in 2018 with her then-roommate Sofia Franklyn. But the same cannot be said of her personal life. 
Few people know she had her first brush with a toxic relationship during her sophomore year at Boston University. She was dating a Red Sox player who was over a decade older than her. The age difference spurred power imbalance in the relationship.
Though toxic at the time, the relationship taught Cooper to be extra cautious regarding romantic connections from then on. But the caution didn't suffice, and Cooper has had a fair share of failed relationships.
Here's a breakdown of her dating history and current relationship details. 
Alex Cooper Ex-Boyfriends: Noah Syndergaard and Logan Paul
Though Cooper admits dating many athletes, her widely publicized ex-boyfriends include Noah Syndergaard and Logan Paul. 
Cooper had a relationship with New York Mets baseball player Syndergaard before she rose to fame. The duo started dating in April 2017 and flaunted PDAs in multiple game events. 
Their last public appearance was at Knicks basketball game in December 2020, after which Syndergaard confirmed their breakup through a tweet that read, "Baseball is my significant other."
Over the years, the podcaster has been vocal about the split and her relationship with Syndergaard, whom she cryptically refers to as Slim Shady. 
In an interview with Bustle in July 2021, Cooper admitted that the coverage she got from their fling helped her quickly create a fanbase. She even disclosed she got a job at a magazine named Gotham just because the athlete was her boyfriend.
Besides Syndergaard, Cooper also had a brief relationship with famed YouTuber Paul. It is not clear when the pair started dating, but on April 8, 2021, the celebrity host revealed she had hooked up with Paul.
She even mentioned the hookup was supposed to be a secret, claiming Paul started talking about it in public at first. However, right after her statement, Paul weighed down on the matter on his Impaulsive podcast.
Setting the records straight, he remarked Cooper was the one who revealed the story to everyone. He elaborated he had talked about their fling to only one of his friends, but she disclosed it on the internet.
Who Is Alex Cooper's Boyfriend Mr. Sexy Zoom Man? 
Cooper is dating a movie producer since 2020. Despite being vocal about her love life on her podcast, the 26-year-old hasn't revealed her boyfriend's name yet, technically.
Instead, she calls him Mr. Sexy Zoom Man. Admittedly, Cooper gave the nickname to her partner after meeting him in a Zoom session for business amid the pandemic. She met him in his hometown in Los Angeles, and the pair instantly hit it off.
Sharing the tidbits of her relationship on her podcast, the Pennsylvania native hinted her boyfriend is mature and different from her ex-boyfriends. She shared he respected her job and her career choice.
Piecing together what Cooper had revealed thus far about her mystery boyfriend, Mr. Sexy Zoom Man, it is more than just likely that her boyfriend in 2021 is Matthew Kaplan.