Alex Cooper Denies Plastic Surgery Claims While Glorifying Photoshop
Alex Cooper claims she hasn't gone under the knife but has had her pictures photoshopped.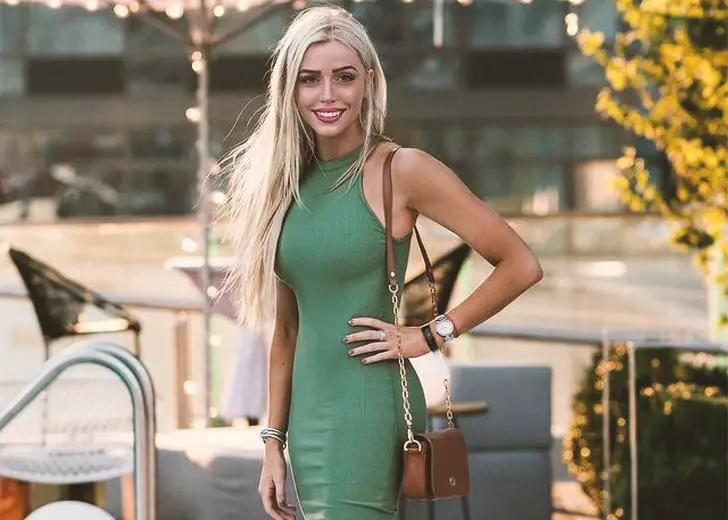 The famous Call Her Daddy podcast host Alex Cooper, real name Alexandra, found herself in a controversy after being exposed for editing her pictures on Instagram in August 2021. 
The scandal arose after Cooper posted an edited version of her picture from her birthday trip to Las Vegas on August 21, 2021. But, of course, nobody would have noticed the changes if her friend Lauren hadn't uploaded the same picture without edits in a photo dump. 
Needless to say, eagle-eyed fans were quick to notice the differences and compare the two pictures. 
Many criticized the social media influencer for promoting unrealistic body standards. They even blamed her for dissuading them from posting their photos.
Thankfully, some loyal fans empathized with her and highlighted how all women face the pressure of editing their pictures before posting them on social media. 
Despite a broad discussion on her choice of photoshopping her pictures, Cooper remained mum on the topic and only broke the silence months later. 
Alex Cooper on Editing Her Pictures
On September 22, 2021, Cooper talked about the pictures that exposed her for altering her looks in her podcast episode titled 'I Got Caught Photoshopping.'
The talented host recounted how happy she was the whole birthday night she spent with her family and friends. In her own words, she felt good and comfortable as a person. But she felt uncomfortable with her body as soon as she saw herself in pictures.
So she used FaceTune, an editing application, to give herself an hourglass shape before uploading the picture on her Instagram. Sadly, the podcaster woke up to traumatizing hate comments another day. She instantly deleted the photographs and refrained from watching criticizing content and negative comments. 
Cooper confessed she hadn't opened TikTok since the incident. But then, the 27-year-old stated that the controversy was an intervention for her, claiming that she would never edit pictures for her socials again.
People may be like, 'oh my god, you're just admitting this because you got caught. Yeah, but also no, but yes. I think in a way it's almost like an intervention.
Soon after detailing how things went down, Cooper admitted she had started editing her photos since high school. She remarked she made her legs look bigger because she was bullied for having thin ones. 
And true to her confessions, Cooper has always been vocal about editing pictures. In fact, she even falsified her plastic surgery rumors and credited her perfect look to Photoshop.  
Alex Cooper Denied Plastic Surgery Rumors
Plastic surgery rumors have always loomed around Cooper. Thankfully, the Pennsylvania native cleared the air regarding the topic through her podcast back on December 29, 2018. 
While hosting the show with her then co-host Sofia Franklyn, the duo answered some of the most asked questions. One of the questions was if they had gone under the knife for their body and lips. 
Cooper denied having plastic surgery and clarified that the cover picture for their podcast was photoshopped. She even mentioned she had done the Kylie Jenner lip challenge just before the photoshoot, explaining they didn't look that way in real life.