'Call Her Daddy' Podcast - Julia Fox Responds About Kanye West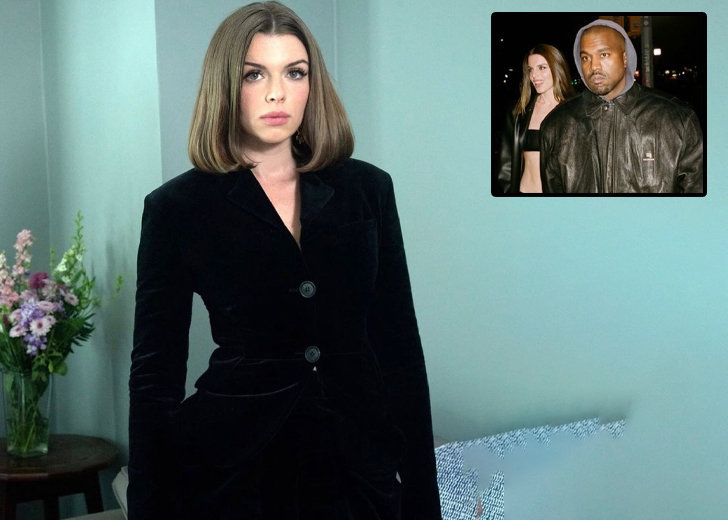 The Call Her Daddy podcast, hosted by Alex Cooper, has gained a lot of traction as of late, with prominent guests like Jamie Lynn Spears and Emma Chamberlain.
Now, the next person on the list is Julia Fox.
Since the beginning of 2022, Fox has been making headlines for dating Kanye West, who now goes by Ye.
The pair's relationship is controversial since Ye is in an ongoing divorce battle with Kim Kardashian. 
Moreover, Ye has been voicing his opinions on his divorce and child custody loudly on Instagram. So, the last couple of months have been hectic for Ye and also for Fox. 
Now, it seems like the actress will spill tea regarding her relationship with the rapper on Call Her Daddy.
Julia Fox on 'Call Her Daddy' with Alex Cooper
On February 7, 2022, Cooper took to her social media to announce that Fox would be her next guest on her podcast. She did it on Twitter, Instagram, and TikTok, making fans curious and excited.
First, Cooper posted a series of Instagram Stories, making her fans guess her next guest. She played a game where she asked her fans and followers to recognize her guest by their shoes.
She then posted a closeup of a woman wearing black pants and knee-high leather boots sitting with her legs crossed. After two hours, she revealed the woman to be Fox.
Cooper also posted a few pictures of the two together. She also uploaded a time-lapse video of the two on the podcast with Ye's song 'Praise God' from his latest album, Donda.

Alex Cooper and Julia Fox posing for a picture on the Call Her Daddy podcast. (Source: Twitter)
Similarly, Cooper took to Instagram to tease her and Call Her Daddy's haters. She joked about how the people tuned in to her podcast because of the guests she had been interviewing. 
The podcast will air on February 9, 2022, but Cooper has revealed a few snippets of it.
On the podcast's Instagram stories, a video of Cooper asking Fox if she found Ye's boots sexy was uploaded.
Similarly, another snippet was Fox answering questions about being a dominatrix.
Julia Fox and Ye's Relationship
For Fox, the podcast comes right after it was rumored that she broke up with Ye.
The rumors started after she unfollowed fan pages of the Kardashians and deleted pictures of the rapper from her Instagram.
This led many to believe that the two had parted ways. However, Fox denied the rumors on her Instagram Stories and confirmed she was still with Ye.
Since January 2022, Fox and Ye have been dating and were spotted together in various events. It has only been a little over a month since the two started dating. 
However, for Fox, there was an instant connection with Ye. Kardashian, on the other hand, is currently dating Pete Davidson. 
Like Fox and Ye, their relationship is also controversial. Previously, Cooper had talked about Kardashian and Davidson's relationship on the podcast.
She said that the two were together for clout and to distract everyone from Travis Scott's Astroworld tour tragedy.