Shakira Joins Simona Coppola's Eye Dance Trend to 'Hips Don't Lie' on TikTok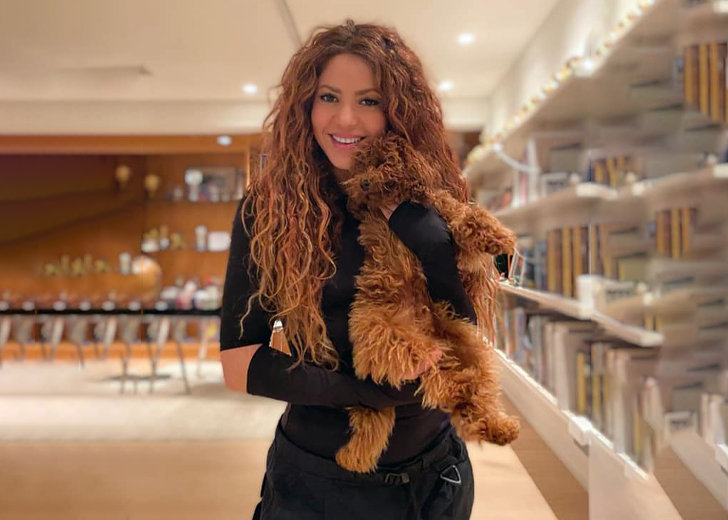 On February 6, 2022, TikTok user Simona Coppola uploaded a TikTok dance video, determined to make it a trend.
For the unversed, Coppola is a popular TikToker who often uploads lifestyle and point of view videos like most content creators. 
But one of the unique more content she does on the app are the eye dance videos. 
In these eye dance or eye trend videos, Coppola makes different moves with her eyes, from blinking and winking to looking away and staring straight at the camera to the beat of the TikTok sound she is using. 
And last month, she eye danced to the beats on the 2006's hit song 'Hips Don't Lie by Shakira.  
The video had a text overlay that read, "Day 1 till this eye dance becomes a trend."
It has over 2.2 million views, and it is one of the more successful videos on her TikTok. 
Popular language-learning platform Duolingo commented on the video, saying, "wish I could blink," to which Coppola replied she could help. 
Simona Coppola Eye Dance TikTok
Since that day, the TikTok user has been counting down the day till the eye dance becomes a trend. 
She is currently on day 26, and so far, there are more than 32,000 videos over her TikTok audio.
But Coppola reached a new milestone when the queen herself, Shakira, did the trend. 
On March 26, the Columbian songstress uploaded her rendition, which has over 6.2 million views and 650,000 comments. 

Simona-Coppola reacting to Shakira's eye dance video (Source: Simona Coppola/Instagram)
Many of the comments included users tagging Coppola and congratulating her for making it. 
Coppola too commented on the video with, "OMG, thank you for doing my trend," and added a heart emoji.
She also uploaded her reaction to the video, using Shakira's version as the green screen. 
In the caption, she wrote, "Queen @shakira joined my trend. This is insane. We're taking off guys (rocket emoji)."
It looks Coppola is still determined to reach greater heights with her eye dance on TikTok. 
'Hips Dont Lie' Legacy
'Hips Dont Lie' might not have taken over TikTok yet, but back in 2006, it was all the rage. 
The chart-topping single featuring Wyclef Jean launched Shakira into superstardom and cemented her place among fellow late 90s/early 2000s female superstars like Britney Spears, Christina Aguilera, and Jennifer Lopez. 
It hit No. 1 in June 2006, was No. in 55 other countries, and spent 31 weeks on the Billboard Hot 100 chart. 
In 2014, the hitmaker revealed how she ended up making the song. 
"I know when a song is ready. It's exactly when my hips start moving. So I used to say to my musicians, 'my hips don't lie! Are they moving? They're not moving! So this is not ready.'" Shakira told Women's Health according to Cosmopolitan. 
In 2020, thanks to the songstress' Super Bowl performance, the song had a resurgence in popularity. 
On the day of the Super Bowl event and the day after, the song had over 1.5 million on-demand audio streams. 
And thanks to Coppola's efforts, the song might take over TikTok soon.