Shawn Mendes Reveals the Inspiration behind 'Summer of Love' Song
Another song dedicated to Camila Cabello.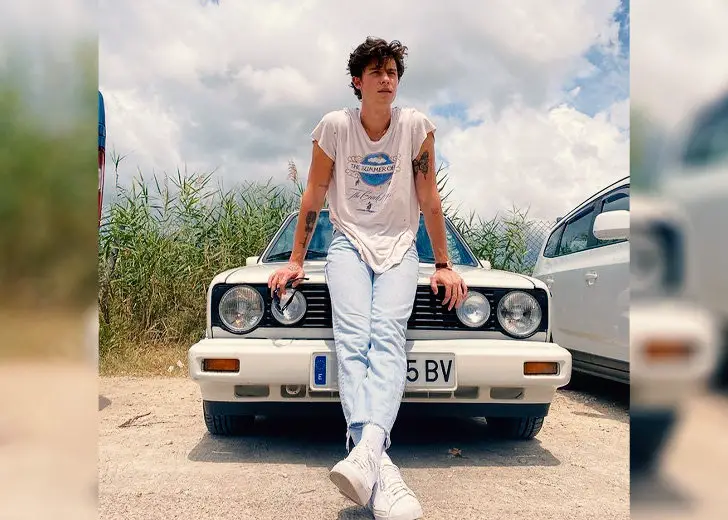 The Vine era was one of a kind. After the app was deleted forever, many viners diverted their talents to massive platforms. One such Viner was Shawn Mendes. 
The Canadian singer-songwriter gained popularity in 2013 after sharing song covers on Vine. He soon caught the attention of Andrew Gertler, an artist manager, and A&R Ziggy Chareton of Island Records. 
He signed a deal with Island Records and has released many hits with them. Some of his famous songs include 'Sitches,' 'Treat You Better,' and 'There's Nothing Holdin' Me Back,' 'If I Can't Have You,' and 'Señorita.'
After his fourth studio album, Wonder, in 2020, Mendes released no songs. However, after a brief hiatus, he collaborated with Tainy for a new song, 'Summer of Love.' 
The Inspiration behind 'Summer of Love'
Mendes sneakily teased his new single before its release on August 20, 2021. He took to Twitter to upload a video of himself playing guitar on the beach with a beautiful sunset in the background. 
In the video, he wore a white sweatshirt that had the song's title on the front. The pop singer later teased the upbeat tune in another video, which had him driving in a convertible against a gorgeous backdrop of green mountains and sunset.
On August 21, 2021, Mendes revealed what inspired him to write his latest piece on the Elvis Duran Show. The singer said that his girlfriend, Camila Cabello, is the inspiration behind 'Summer of Love.'
He wrote the song after spending months with Cabello in Miami. Those months were surreal for him, and he felt as if "time had stopped" for him.
It was a beautiful feeling to spend time with her where they felt like kids again. He felt very nostalgic about the moment, so it inspired him to write a song. 
Mendes and Cabello met in 2014 while they were opening for Austin Mahone on his tour. Mendes was fresh off his Vine fame while Cabello was still a member of the girl group Fifth Harmony.
Their longstanding friendship turned into a relationship in July 2019 after releasing their song, 'Señorita.' Initially, people thought their relationship was just a publicity stunt. 
But the pair have been together for over two years and are still deeply in love with each other. Mendes dedicates most of his songs to her, and 'Summer of Love' is just another one on the list. 
Mendes is in love with the song, and this is because of his collaborator, Tainy. He is a Puerto Rican record producer and songwriter who has worked with many artists like Cardi B, J Balvin, Daddy Yankee, Bad Bunny, and Lauren Jauregui, among others.
Tainy is best known for his work in the world of reggaeton. Mendes had never experimented with this genre, so it was fresh and exciting for him to work with Tainy. The Canadian singer explained their collaboration as bringing his world into Tainy's in the most authentic way.
'Summer of Love' the Movie
'Summer of Love' might also be a hint of a film of the same name. On March 14, 2017, Deadline reported that Ivan Reitman would direct a "comedy with music" starring Mendes called Summer of Love. 
Summer of Love's underlying story is written by Reitman, and the screenplay was written by Shawn Wines, Lorene Scafaria, and Leonard Blum. The plot was kept under wraps.
Back then, Summer of Love was not assigned to any distinct studio. However, it has been over four years since this news, but there have been no updates to date.