'I Felt like I Was Overlooked' — Normani Spills Her Heart on Her Time with Fifth Harmony
After Fifth Harmony's indefinite hiatus, Normani is finding her perfect pitch and singing her own tunes.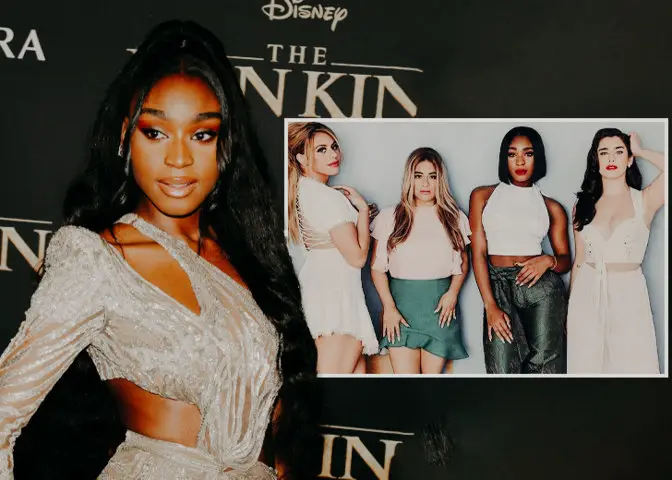 Normani began her career as an X-factor contestant in 2012, and today she is a chart-topper and a force to be reckoned with. She entered the competition as a solo performer but subsequently joined the female group, Fifth Harmony.
The group comprised Ally Brooke, Normani, Lauren Jauregui, Dinah Jane, and Camila Cabello until Cabello left the band in December 2016.
Fifth Harmony soared to fame thanks to social media and chart-topping songs like 'Worth It,' 'Work From Home,' and 'All in My Head (Flex).'
On March 19, 2018, Fifth Harmony announced they would take an indefinite hiatus to pursue successful individual careers. While all the members are talented in their own right, Normani has established herself as a solo artist, surpassing her days as a girl band member.
However, Normani could not thrive in the female band for a variety of reasons. She talked about them with Allure, who has her on the cover of their September 2021 issue. 
Normani Felt Overlooked in Fifth Harmony
Normani was the group's only Black member, and she felt she didn't have the same performance opportunities as other girls. She also mentioned that she had to cope with a difficult group member but did not reveal who it was. 
On top of that, racist trolls on the internet never stopped dragging her and making negative comments about her. This isn't the first time she's mentioned being a victim of racial harassment. 
On November 17, 2020, she admitted to Women's Health that targeted racism during her time in Fifth Harmony changed her perspective of herself. Similarly, being compared to other girls took a toll on her confidence as well. 
Being a victim of racism and being overlooked is deeply rooted in Normani's psyche, since she dealt with racist people from a young age. In addition, being bullied at school harmed her, even though she grew up in a nurturing and culturally embracing home.
Normani opened up about the microaggressions and racist comments from her White peers. They often made comments about her complexion and hair before she was even in sixth grade. 
As a result, her parents started homeschooling her. Nevertheless, she always felt like an underdog and that she did not belong. 
She did not believe in herself because she was constantly unnoticed and was not given opportunities to prove herself. However, things started looking up for her once she got away from Fifth Harmony's shadow. 
Normani's Solo Career
Normani had to go through a lot of traumatic events, but she has finally recognized her potential. As a result, she is "reinventing" herself as she embarks on her solo career.
Before Fifth Harmony announced their hiatus, Normani did her first collaboration outside the band. She and Khalid released 'Love Lies,' which was a massive success. 
Since then, she has collaborated with many artists like Calvin Harris, 6LACK, Ariana Grande, Nicki Minaj, Megan Thee Stallion, and Sam Smith. In addition, she released her first solo single, 'Motivation,' which peaked charts. 
2021 is Normani's since she is releasing her debut album later this year. She already teased her fans with the lead single of the album 'Wild Side' featuring Cardi B on July 16, 2021. 
It debuted at number 14 on the Billboard Hot 100, and the music video was loved by her fans and followers. Similarly, it was ranked fourth on Billboard's Hot R&B/Hip Hop Song chart and sold 17,000 copies in its first week. 
Looking at the response for 'Wild Side,' it won't be a surprise if Normani's debut album will be off the charts.