Shannen Doherty's Relationship with Husband Changed after Cancer: 'It Solidified Us'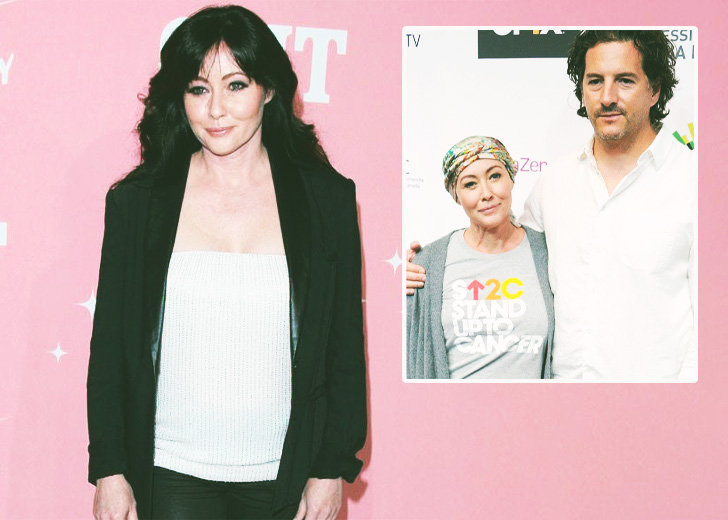 Actress Shannen Doherty has undergone a lot of changes in her personal life since she was first diagnosed with breast cancer in 2015. 
Because the tumor had already spread to her lymph nodes, she started receiving anti-estrogen treatment to shrink the cancer cells and enable treatment by lumpectomy rather than mastectomy.
In 2017, she shared the good news about her recovery from the disease on her Instagram.
However, in February 2020, she opened up about her condition returning as an incurable Stage-4 cancer. 
Cancer Changed Her Relationship with Her Husband for the Better
The Charmed actress has been married to portrait and advertising photographer Kurt Iswarienko for more than a decade. 
Her husband is known for eliciting emotional performances from the world's most prolific actors, musicians, and personalities. 
He has been part of prominent projects like Pirates of the Caribbean, Clockstoppers, The Pandora Project, and Grosse Pointe Blank, among others.
Looking at his Instagram, one can find that he has also done photoshoots with artists like Leonardo DiCaprio, Pink, and Machine Gun Kelly.
The veteran recently appeared in Good Morning America, where she confessed how cancer had affected her marriage all these years. 
She revealed that her painful battle with breast cancer had changed her married life for good.
With cancer knocking at her door at all times, the pair has learned to appreciate every moment they spend with each other.
The BH90210 star recollected times when she and her husband wouldn't speak for a couple of days if they would encounter some petty rough roads before she was detected with cancer. 
"Cancer solidified us," said Doherty during her interview with People. "Kurt and I have a much deeper appreciation for each other now."
She explained they didn't let a night go by mad at each other and made sure that they came to a common ground, even if they had minor arguments. 
"The last time we had a big argument was pre-cancer," said Doherty. 
She explained that her husband regularly reminds her of how strong she is and how much he loves her. His support has helped Doherty grow into a better person while battling a deadly disease. 
"Kurt and I look at each other with such profound respect now," she said. "We have a much deeper appreciation [for each other] now, and a much larger capacity for forgiveness."
How Her Family Has Been Affected by Cancer
In an interview with Variety, Doherty mentioned that besides her incredibly supportive husband, she had received immense love from her friends and close family members as well. 
Doherty completely disagrees with the notion that the only person affected by cancer is the person with cancer. 
"Cancer alters the people in your life. And it's shaped both of us," she said of her husband. "We look at life very differently now."