Shannen Doherty Shares Emotional Photos of Her Cancer Battle
Doherty was first diagnosed with breast cancer in 2015.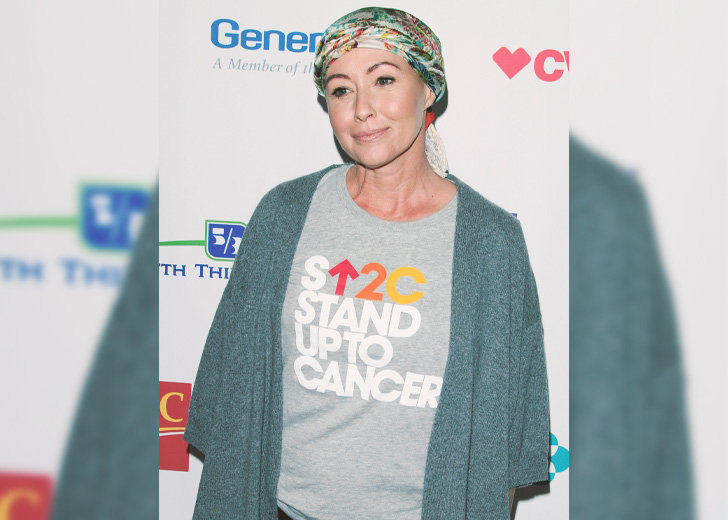 Shannen Doherty vigorously fought her battle against breast cancer. Now fully recovered, the actress, known for her role as Jenny Wilder in Little House on the Prairie, has made time to educate people about various things related to it.
Doing that, she has shared multiple posts on her social media to talk about her cancer battle with her followers on social media and advise them to start getting screened for the disease.
For instance, on Thursday, October 7, Doherty posted a couple of emotional pictures of herself batting with stage 4 breast cancer and asked her fans to get check-ups and "cut thru the fear" of what may be in their future.
"For breast cancer awareness month, I'd like to share more of my own personal journey from my first diagnosis to my second. Is it all pretty?" she wrote in the caption.
In her lengthy caption, she continued, writing,
NO but it's truthful and my hope in sharing is that we all become more educated, more familiar with what cancer looks like. I hope I encourage people to get mammograms, to get regular checkups, to cut thru the fear and face whatever might be in front of you [sic].
The former Beverly Hills 90210 star then recalled getting diagnosed with breast cancer back in 2015. She revealed that she had a mastectomy and went through chemo as well as radiation treatment.
Doherty said she bled from her nose many times because of chemo while asking her followers if any one of them had experienced the same. "I cheered myself up by putting on funny pajamas that my friend Kristy gave me," she added.
She said those "ridiculous" moments, which made her laugh at herself and find humor, helped her to get through the disease, which once seemed an impossible task.
Marking Breast Cancer Awareness Month, she uploaded another post on Instagram, where she remembered trying a cold cap in hopes of saving her hair when she started chemotherapy. And even though that trick worked for many people, it, however, didn't work for her.
She said her hairs fell in clumps whenever she washed them, leading to bald spots, which later became increasingly harder for her to cover up. She later came to a decision to shave her head and let go of the hairs that were left on her head.
As she stated in the earlier posts, the actress was diagnosed with breast cancer for the first time in March 2015. She subsequently entered remission in April 2017 after several treatments that included a mastectomy, chemo, and radiation.
In February 2020, she announced that she was battling stage 4 breast cancer, and it was after this instance [second cancer diagnosis], she openly started talking about it and provided fans with regular updates.
"I never want to operate [like I'm dying]," the Memphis-born actress told Good Morning America at the time. "I just want to operate as I don't have things to check off because I'm going to keep fighting to stay alive."
During the video interview, she also claimed that she started getting busy with "living life" and spent "a lot of time with friends and family" since realizing the value of her life due to cancer.