Ruby Rose Undergoes Surgery While on a Social Media Break
Ruby Rose got emotional while sharing the hospitalization process following surgery complications amid her social media break.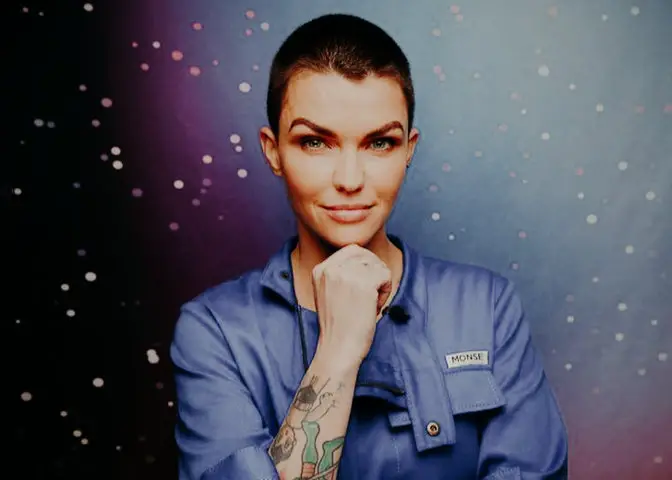 Former Batwoman actress Ruby Rose took to Instagram story to reveal her surgery and the complications brought by the procedure on July 28, 2021. 
The 35-year-old became emotional in the video as she detailed how she was rushed to the hospital after suffering complications from the surgery.
Rose first clarified that she took a break from social media to sort out some stuff and some health issues. Then, she revealed she did a procedure during the sabbatical and maintained the surgery went well. 
However, she started suffering complications at her home. She quickly called an ambulance once she realized her symptoms were severe. But the ongoing pandemic made the entire process challenging.
It took over an hour for her to find a hospital that would take patients. Even after she reached the hospital, she wasn't being accepted into the ER. 
The Orange Is the New Black star cried as she told her Instagram followers that the emergency rooms were rejecting patients. Stating that her case was quite serious, she showcased her gratitude for being lucky enough to be hospitalized after a bit of a standoff. 
We stuck it out for a little bit longer and we were lucky enough to get accepted by a hospital.
The Melbourne native then shared how amazing the front-liners were.
She also shed light on the severe effects of the pandemic on the health system and requested all her followers to stay safe and keep others safe. In addition, she urged everyone to get vaccinated as soon as possible. 
Rose voiced her sadness at how people could go through more difficult situations than her during such times of peril. She added, "It's just… it doesn't need to be this hard for everyone."
At the end of the video, she expressed her love to everyone saying, "I love you all and take care of yourselves." The multi-talented actress also addressed her social media break and affirmed to continue it for the time being. 
While Rose talked at length about the hardships of being hospitalized amid the pandemic, she didn't spill the beans about her surgery or health issues.
Ruby Rose Announced Her Social Media Break in July 2021
Rose's emotional video came just five days after she first announced her break from social media. She had revealed her decision to be away from socials through an Instagram post on July 23, 2021.
Posting a picture with her pup on her neighbor's garden trash, Rose declared she was taking a break. The stunning model mentioned she would still check in here and there but wouldn't be available on social media platforms. 
She also clarified that she had to announce the break because she wouldn't be responding to messages or posts. 
While away from social media, the DJ seems to be making time for herself now. She released her first mixtape of 2021 on Sound Cloud on July 28, 2021. 
She shared the joyous news on her Instagram story and gushed how she could still make music and DJ after a long time. She wrote that music made her happy.