Why Ronnie DeVoe and Wife Shamari Ended Their Open Marriage?
Ronnie and Shamari DeVoe's open marriage lasted for a year and a half.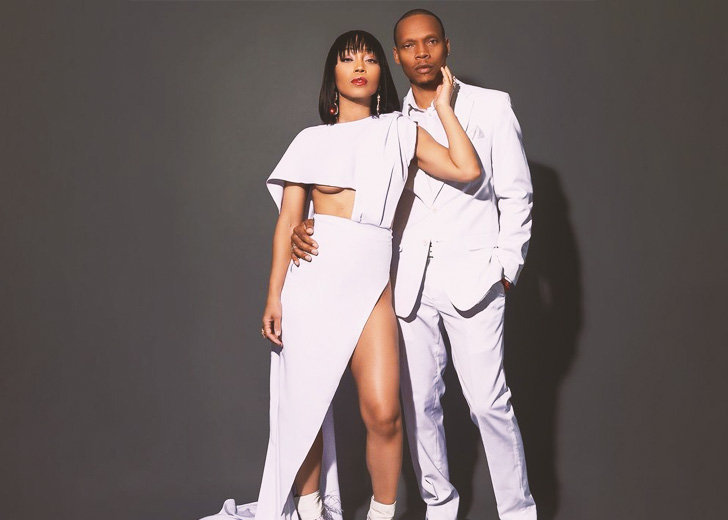 New Edition's singer Ronnie DeVoe and his wife Shamari DeVoe are a happily married couple. The two have been married since March 10, 2006, and from their marriage, they share two kids, twins, Ronald III and Roman Elijah.
But their relationship didn't start like how most couples normally start their love life. In their case, when the two of them met and grew feelings for each other, they opted for open marriage over a simple 'couple' relationship.
Ronnie and Shamari DeVoe's Open Marriage
During the couple's appearance on season 11 of Real Housewives of Atlanta in 2018, Shamari revealed that she took the first step to begin the open marriage relationship with Ronnie because she wanted to experience things.
"When I first met Ron, I just turned 21 years old. I didn't experience everything that I needed to experience. And that's why I went to him and asked him," she said.
During the open marriage, both of them had the freedom to do their own things, including dating other people.
Speaking to People magazine in 2018, Shamari even more clearly shared that she actually initiated the open marriage so that she could date another woman because she was "bi-curious." The experimental run, however, had a condition — she could not be with another man.
There Were Struggles
But despite the freedom open marriage offered them, they also realized it was not always a fun experience. The two went through a great deal of heartache and pain, which Shamari, renowned as the lead singer in the pop/R&B girl group Blaque, admitted in her blog for Bravo.
She continued to state that the couple was able to stay together even during tough situations because they were committed to solving the problems together. "...and were able to overcome our challenges and use our story as our testimony," she added.
The 41-year-old singer also suggested others not try an open wedding, saying some couples in a similar situation like hers might not be completely honest due to the fear of being judged by their partner or even losing their partner altogether.
I'm a strong advocate of communication and honesty in relationships and extremely passionate about families staying together.
Ending the Open Marriage
Since the open marriage threw various challenges towards their relationship, Ronnie and Shamari thought the best way to deal with it was by calling it quits.
In the blog for Bravo, she even recalled days when both of them were hurting each other in some way. She shared that at one point they were on the brink of divorce. So, to avoid that, they eventually ended the open marriage experiment.
After doing that, they subsequently got back to normal married life, and since then, they have been committed to each other.
Overall, their open marriage lasted for a year and a half, which Shamari had revealed in front of her RHOA castmates NeNe Leakes, Kandi Burruss, Cynthia Bailey, Porsha Williams, and Eva Marcille in 2018.
She also stated that she slept with two women while Ronnie probably slept with about 10 during that phase.