Alexis Haines Is Open to Her Daughter Harper about Her Open Marriage with Husband Evan Haines
Harper's excitement over getting a new stepmother was cut short.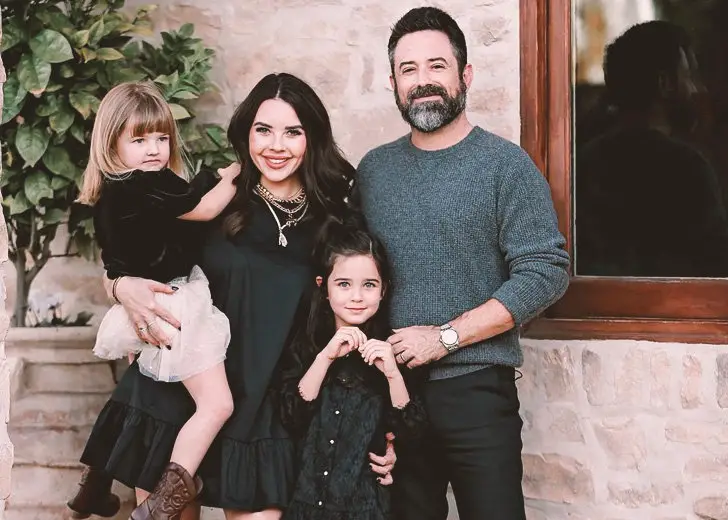 It is hardly news that Alexis Haines is in an open marriage with her husband, Evan Haines.
However, the Bling Ring member recently revealed via a series of Instagram stories that she was also keeping her daughter Harper updated on her open marriage, and little Harper was excited to have another stepmother in the fold. 

Harper excited about getting a new stepmother (Source: Instagram)
Alexis Haines & Husband Evan Haines Are Happily Married
The series of Instagram Stories began with the former television personality addressing all the messages that she had been receiving over DMs, which led her to establish repeatedly that she is married to Evan and that it was a happy marriage. 
Discussing her open marriage, she disclosed that she was actually seeing someone outside of her marriage at the time. Despite her dislike for labels, she said she was dating a girl who was okay with dating a married woman. 
Alexis confessed she liked this woman a lot, and they were having fun. Although the two of them had been talking since May, things didn't work out back then. However, in September, they struck a chord, and things started working out. 
"She's awesome, obviously," she gushed, "I'm quite infatuated with her right now."

Alexis Haines talks about her girlfriend (Source: Instagram)
She also entertained the idea of having a more permanent Highlights section on her Instagram explaining her relationship after the podcast episode of her and Evan discussing their open marriage comes out next month.
Open with Daughter about Open Marriage
A few slides later, she invited her daughter into the frame as she addressed the messages from people who asked her how she talked about her relationship arrangements with her kids. 
She expounded that it was important for her and her husband to raise their kids to be inclusive and allies. She then questioned Harper about what being an ally meant. To which, she replied, "You support people that are gay."
Alexis corrected Harper by explaining that being an ally meant not just supporting LGBTQ people but also those that were different or living outside the societal programming or norm. The youngster gleefully agreed.
She then asked Harper how old she was when she learned all about different gender orientations. "Five," she replied with her fingers. Alexis also confirmed that she came out to her daughter as a bisexual at the same time.
Little Harper was also aware that her mother still identified as bisexual because her mother liked "both boys and girls." Alexis then added that she liked "daddy," but outside of her marriage, she did not have a preference for boys. 
Daughter Harper Spilled the Beans
The adorable youngster went on to spill the beans on her mother's secret girlfriend. "She likes Kris. She has a crush on her," Harper revealed, pointing at her mother. 
Harper was also well aware that one could have a relationship with more than one individual at a time, as long as all parties involved had one another's consent. Alexis then pitched that it was easy to have these conversations with one's kids in an age-appropriate manner. 
She even pointed out that her child was a perfect example because Harper was inclusive and an ally whilst still being kind and respectful. And, as far as her mother having a relationship with another girl was concerned, little Harper was excited about having a new stepmother.
Unfortunately, her excitement was cut short when Alexis told her she was not getting a stepmother and was being silly.