'Exciting Times' Author Naoise Dolan on Her Book's LGBTQ Storylines and Real-Life Events
Naoise Dolan went public as queer by the age of 22.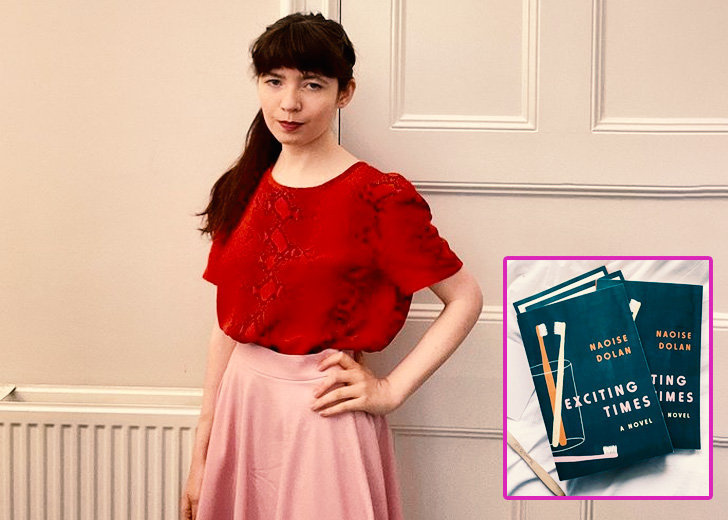 The newest and most exciting entrant in the race of adapting books into audiovisual media is the TV series Exciting Times, starring actress Phoebe Dynevor. Dynevor is also the executive producer of the project.
The series, backed by streaming giant Amazon, is based on Irish author Naoise Dolan's critically acclaimed debut novel of the same name. The book explores contemporary romance with an LGBTQ twist.
The novel's plot particularly centers around Ava, an Irish woman who moves to Hong Kong to teach English to wealthy children. She finds herself in a tricky situation after growing feelings for banker Julian and lawyer Edith.
Upon its publication on April 12, 2020, it was shortlisted for the Waterstones Book of the Year. Dolan, too, was shortlisted for the Sunday Times Young Writer of the Year.
Dolan's Characters Aren't Reflection of Her
Speaking with AnOther magazine in March 2021, the 28-year-old author, a queer herself, talked about her debut novel and how it represented a queer story with a polarising bi protagonist and a humid Hong Kong backdrop.
Dolan, on the comparison between her real life and the protagonist in her novel, iterated,
I don't think Ava reflects anything about me. I'm distant from all the characters I write because I've seen all the scaffolding and how my choices can change from draft to draft and make them completely different.
She explained she was an actual person and her book's character, Ava, was just words on a page.
Dolan further shared her thoughts about Ava's relationship with Julian. She said it was important for her to show that Ava stays with him as long as she does for a reason, and the readers needed to feel involved in that reasoning. 
We enjoy lots of things that aren't good for us, and having someone back up the worst aspects of your personality can be hugely enjoyable.
The young author was also proud of her efforts to represent the true story of class and capitalism, as she firmly aims to write fiction that depicts what it's like to be alive today.
Author's Queer and Autistic Experience
Dolan, who has forever been open about being autistic, came out of the closest in her early 20s, and by the age of 22, she went public about her orientation.
"I had a lot of semi-coming-outs and partial coming-outs and backtracking, and then eventually a big dramatic one when I was 22 and I told absolutely everyone," she told Pink News.
When asked what she thought of writing an autistic character, Dolan replied that she got upset and stressed out even thinking about writing an explicitly autistic character, because she didn't want to hurt her own community. The autistic community has already been hurt by outsiders enough.