Phoebe Dynevor to Play a Queer Character in 'Exciting Times' — Here's What We Know So Far
Phoebe Dynevor is set to executive produce and star in 'Exciting Times.'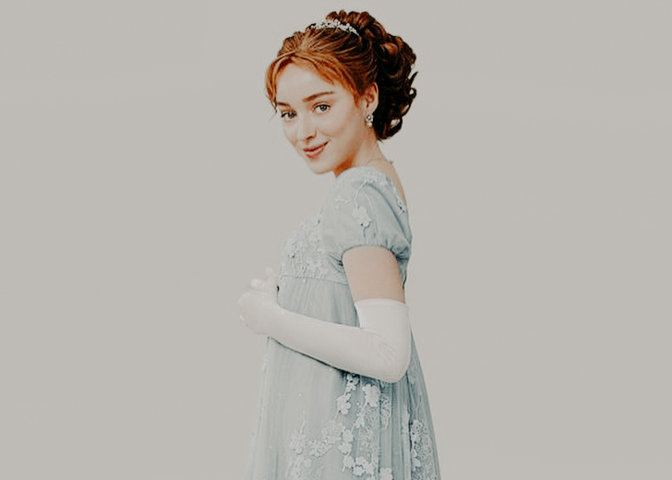 Bridgerton star Phoebe Dynevor has landed a new project.
The actress, who shot to fame starring as Daphne on Netflix's hugely popular Regency-era romance series, closed a deal to star and executive produce Amazon's upcoming TV series Exciting Times.
The TV show is based on Irish author Naoise Dolan's critically acclaimed eponymous debut novel and explores contemporary romance with an LGBTQ+ twist.
Exciting Times centers on Ava, who is queer, and the character Dynevor is in talks to play. Ava is an Irish woman who moves to Hong Kong to teach English to wealthy children. There, she finds herself entangled in a love triangle with an indifferent banker, Julian, and a blunt lawyer, Edith.
The project is helmed by Black Bear Pictures, the development company behind the Academy Award-winning film, The Imitation Game, and Amazon Studios. Dynevor will executive produce alongside Dolan and Cooper Raiff, who will also direct. 
Dolan, who is thrilled about the news, opened up about her partnership with Black Bear. 
I think my love of dialogue is clear from the book, so I'm thrilled to partner with Black Bear to bring the characters to a TV audience and even more so to be involved as an executive producer.
It's no surprise that the novel has been snapped up to be adapted as a TV series, given its many raving reviews since its release. The plotline has been likened to Sally Rooney's work, which is mostly about precarious young women struggling with self-affirmation.
According to The New York Times, the novel has "many of the familiar tropes of the millennial novel such as jealousy and obsession, love and late capitalism, [physical intimacy] and the internet," while Goodreads noted it was an "intimate and bracingly intelligent debut novel" of the Irish author. 
Dynevor's Break Up
The announcement of Dynevor's new project comes on the heel of her split from her boyfriend and Saturday Night Live star Pete Davidson. The duo reportedly broke up after 5 months of dating. 
The reasons for their breakup were said to be long-distance and hectic schedules. 
Davidson is based in New York while Dynevor lives in England, and the former is busy filming his upcoming rom-com Meet Cute with Kaley Cuoco while the latter is in the UK filming the second season of Bridgerton.
The Suicide Squad star and the Bridgerton actress were first linked in March after they were spotted out and about looking rather cozy in a quaint English village. Davidson then subtly confirmed the romance when he revealed to a fan that he was dating his "celebrity crush."
The pair was last seen putting on a steamy display at Wimbledon in July, as they kissed and cuddled each other while watching the tennis tournament.
They even complimented each other by wearing color-coordinated outfits and matching "PD" necklaces representing their initials. However, that was the last time the two reportedly spent time together.