'Meet Cute' Cast Kaley Cuoco and Pete Davidson Are Having Cute behind the Scenes Moment
Things are getting really cute between Kaley Cuoco and Pete Davidson.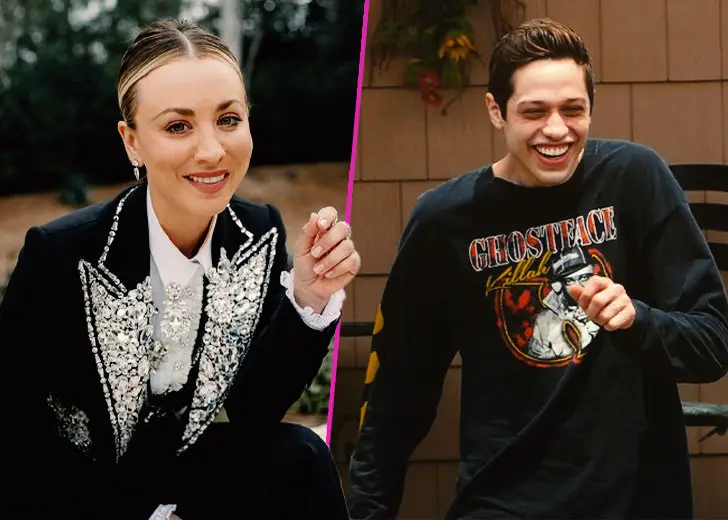 Big Bang Theory star Kaley Cuoco and Saturday Night Live cast Pete Davidson are getting on like a house on fire on the set of their new romantic comedy Meet Cute. Rumors that the two were starring in a new movie had been circulating for some time. 
On August 11, the rumors were confirmed when the duo was spotted filming in the Brooklyn area. Cuoco, who was in character, looked disheveled, with unkempt hair in a blue denim jacket and gray sweatpants.
She also had an abrasion on her cheek. 
Meanwhile, Davidson wore a striped sweater and green pants. The two were seen sharing a laugh in-between scenes amid photographers.
The cast of the movie was also spotted walking together, and it looked like the two were getting along pretty well. 
Cute Behind-the-scenes
Less than a week ago, Cuoco documented some behind-the-scenes shenanigans with her co-star for her Instagram stories. Judging by Cuoco's stories, the co-stars had some fun on set together. 
In a series of playful behind the scenes videos, Cuoco, who blasted the song 'Higher Love' in the background, admitted in the caption that annoying Davidson, while he was studying, was her favorite pastime. She was seen dancing while Davidson said he was just trying to learn his lines.
The actress later shared a second BTS video of her popping up behind Davidson, lip-syncing to 'Let It Go' from Frozen, revealing that he hated her music choice, which made things even more fun, and that she had played the song 300 times. 
Davidson, who couldn't keep a straight face, ended up bursting into laughter. 
It appears the duo has really hit it off. Apart from joking around on set, they also took a day trip to a Six Flags Amusement Park while filming, which revealed the two had very different tastes when it came to rides. 
Cuoco shared several videos from their outing. In one video, Cuoco and Davidson were strapped to a slingshot ride, waiting to be propelled skyward. The actress revealed that she was peer pressured by Davidson to get on the stressful ride.
She added if viewers listened carefully, they could hear her screaming she hated Davidson. A second video showed the actors hurled in the air as she expressed her hatred for Davidson again.
Everything We Know About 'Meet Cute'
The duo's new movie is basically a rom-com with a bit of time travel. 
According to Deadline, "Meet Cute is a deconstruction of the romantic comedy built around the question, What would you do if you could travel to your loved ones' past, heal their traumas, fix their problems, and change them into the perfect partner?"
This is all that we know about the plot of the movie so far. 
The Flight Attendant's actress will star as Sheila, while The King of Staten Island actor stars as Gary, Sheila's love interest.
The film is directed by Alex Lehmann from a script by Noga Pnueli.
The movie's release date has not yet been confirmed, but hopefully, fans of the actors won't have to wait too long.