Pete Davidson Gives an Unusual Compliment to Timothee Chalamet
Pete Davidson opened up about his experience working with Timothee Chalamet.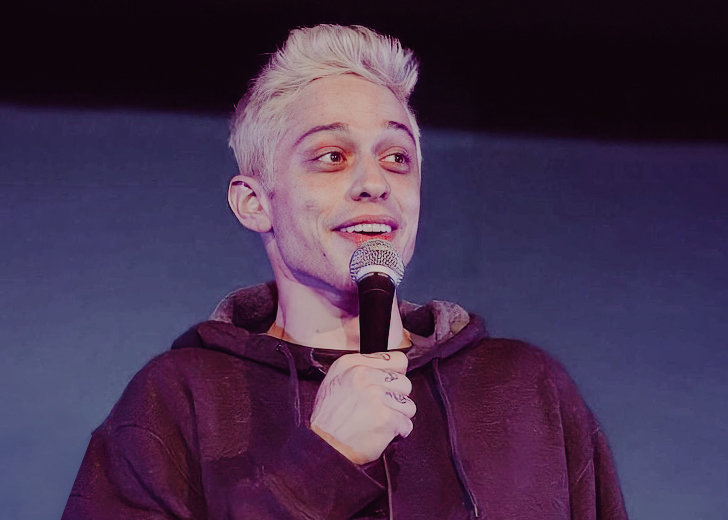 Pete Davidson has worked with many celebrities on Saturday Night Live, but apparently, Timothee Chalamet "annoys" him. 
Davidson and Chalamet were first introduced by their mutual friend, Kid Cudi. The two later grew closer when Chalamet hosted SNL. 
They even starred in SNL season 46's popular sketches, including 'Rap Roundtable' and 'Sportsmax,' spawning hundreds of TikTok recreations and memes.
The SNL star recently opened up to Gold Derby about why he's slightly "annoyed" with Chalamet. While describing his experience working with Chalamet, Davidson joked about his co-star but was also full of praises for the Call Me By Your Name actor. 
It's annoying because he's really attractive and talented. Usually, you're only allowed one like I am. And I don't know which one it is. It's debatable on both sides.
He then added that Chalamet was genuinely nice and charming and iterated that he was surprised with his professionalism and that he was "super easy to work with."
Davidson's Future
In the same interview, Davidson also discussed his future as a cast member on SNL. 
Davidson, who has been part of the show since 2014, previously hinted that he was ready to pursue other opportunities and end his tenure on the NBC sketch comedy series.
When the host asked him about his claims, he explained that it was still unconfirmed if he would be back. 
I don't know what the plan is. Everything's kind of up in the air right now, just depending on scheduling.
The comedian also reflected on his Season 46 finale, which ended in May. 
He explained that it was incredibly emotional for him because he had worked with all the other members for the past seven years.
He then iterated that he had not been ready for the season to end and had enjoyed performing in a room full of audiences for the first time since the Covid-19 pandemic. 
Though his time on NBC might be over, the comic clarified that his career as a comedian and actor was far from over. 
When the host asked him what his plans were for his stand-up comedy tour, he explained that once the more famous stand-up comedians finished their tours, he planned to start his. He joked that he "will go for the scraps."
The SNL star also touched on his upcoming role in Suicide Squad 2.
He confessed that he purposely had not read the whole script because he did not want to disclose details about the movie in interviews accidentally. He then shared that he was blown away by the props and set. 
You can watch the official trailer of Suicide Squad 2 on YouTube.