Robin Givens' Children Helped Her Heal from Past Trauma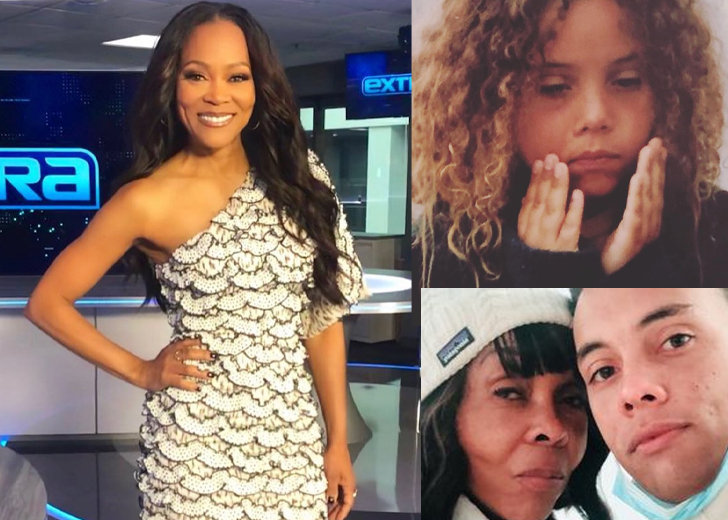 Robin Givens has gone through many bad experiences in her personal life. Her relationship with legendary boxer Mike Tyson made a lot of headlines, and she was the target of a lot of criticism.
However, in all the difficulties, her children were her saving grace. She found the most happiness in and around them.
The loves of her life are now all grown up, but she still shares great moments with them.
About Robin Givens' Children
Givens has two children. Her first son, Michael Givens, more commonly known as Buddy, is adopted.
She adopted Buddy in 1993. He was born on October 14, 1992, and she adopted him shortly after.
In 1992, she gave a phenomenal performance in Boomerang. But, even though her career was doing good, she walked away from it all, along with her son.
In 1995, she moved to a small town outside Hilton Head, South Carolina, and lived in relative privacy. She focused on being a mother instead, for a while.
Then, in 1999, Givens welcomed her second son, William Givens Jensen, who everyone knows as Billy, with ex-boyfriend Murphy Jensen. He was born on September 10, 1999.

Robin Givens with her children, sons Buddy (left) and Billy (right). (Photo: Robin Givens/Instagram)
Givens then moved back to New York after Billy was born. But the family did not remain there for long.
Following a few months in New York, she again moved her family, this time to a place near Tampa Bay, Florida.
There, she wanted Buddy to be enrolled in a top tennis club. And she began her healing process, much of which came from her relationship with Tyson.
She had a miscarriage when she was with Tyson, something he doubted all along.
Robin Givens's Children Helped Her Heal
After moving to Florida, Givens devoted a lot of time to overcoming the hurt and grief from her past. And her children helped her on that journey.
While talking to Wendy Williams in November 2018, she talked about how she spent a lot of time being a mother and not focusing on other things.
However, she said that nothing had made her happier than being with her kids and that they were the best remedies to her pain.
Givens also gushed about how Billy had just started college, which meant more time for herself and less time worrying about them.
She now shows off her grown-up sons on her Instagram, posting pictures with them regularly, with long captions showing her love, appreciation, and pride.
Who Is Robin Givens' Kids' Father?
As stated above, Givens' first kid is adopted. However, she wanted both her kids to have a father.
Givens' life has been plagued with short relationships and bad marriages. That trend began with her marriage to Tyson.
The Riverdale actress and Tyson began dating in 1987 and married on February 7, 2088. However, their marriage failed because of his alleged physical and sexual abuse.
She filed for divorce only eight months into their relationship in October 1988, after her miscarriage in June 1988. After many back and forth alleging fake pregnancy and defamation, their divorce was finalized on February 14, 1989.
She had such a horrible time with Tyson that she refused to partake in his biopic.
The actress was into tennis at the time. And she was learning the game from tennis coach Svetozar Marinkovic.
But, their relationship progressed into something more than just trainer-trainee, and they had their wedding on August 22, 1997.
However, they separated just a day later. She filed for divorce from him just months later, on December 19 that same year. Their separation was made official on September 23, 1998.
Then, she started dating Jensen, a tennis player. It's not sure when they broke up.
In around 2007, she was dating an older gentleman and wanted a husband, too. "I want my children to have a father. I want a husband," she confessed to Essence.
She wasn't willing to make any compromises, though. And it seems like she's sticking by her words until now.