'Riverdale' Star Vanessa Morgan Celebrates Her 1st Mother's Day With Baby Son River Dante
Vanessa Morgan took to Instagram on May 9, 2021, to express how grateful she was to be a mother and wish all the mothers out there a happy Mother's Day.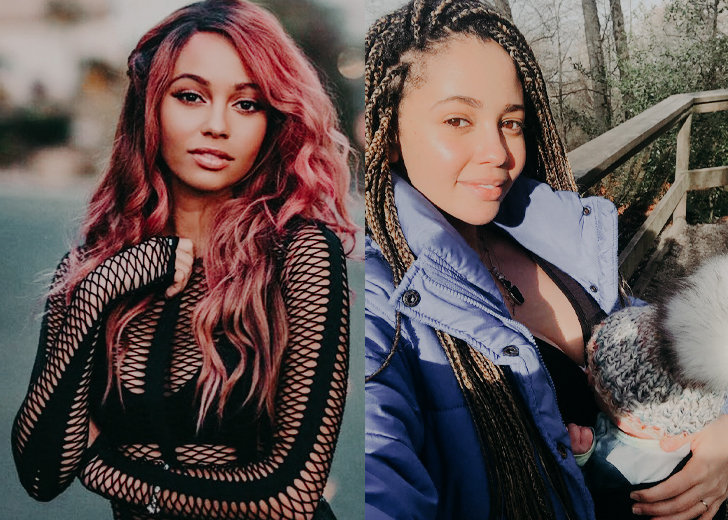 Riverdale Vanessa Morgan star took to Instagram on May 9, 2021, to express how grateful she was to be a mother and wish all the mothers out there a happy Mother's Day.
Morgan's Mother's Day Wishes
The actress posted a selfie of herself holding River Dante, her firstborn, close to her heart. In the caption, she penned how she deeply appreciates the fact that his soul chose her to be his mom.
She also reflected how his presence alone was enough to overwhelm her with emotions of joy. She further extended her wishes to all the mothers living the "no sleep life" and sacrificing day in and day out for their kids.
I SEE you, you are beautiful, you are all SUPERWOMEN, you birthed LIFE, Happy Mother's Day. Go give your moms a big hug! Sending you all love & light.
The Blessing of Motherhood
Morgan was blessed with her beautiful baby boy on January 29, 2021. Her estranged husband, Michael Kopech, was by her side. It was only a week later that the Finding Carter alum shared the big news with the world. 
The new mother held baby River against her bosom in the snap accompanying the announcement. She cited her baby's arrival as the "most challenging, beautiful experience" of her life. 
"Words cannot describe this kind of love," she gushed. "We are enjoying this time home with him, being present, & giving him all the lovin in the world."
In the same post, she admitted that being a parent was the most rewarding gift in the entire world and humbly thanked god in response. 
Plans To Raise Son Away From Public Eye
The beautiful mother first shared news of her pregnancy via Instagram on July 24, 2020. At the time, she shared a series of snaps from her gender reveal party. 
The beautiful celebration was doused in shades of blue. Apart from expressing her sheer joy and gratitude on the occasion, she made a rather interesting reveal. 
Since she was six years of age, Morgan has been in the industry. She spent almost all of her life in the public eye. So, she expressed her desire to raise little River away from the spotlight. 
She wants her son to have the room to grow up with a normal childhood unless, of course, he chooses otherwise. 
Grim News Followed Soon After 
Sadly, mere days after she made the impending arrival of her little angel known to the world, Chicago Tribune came forth with the news of her divorce proceedings on July 27, 2020. 
The White Sox pitcher had filed for a divorce from the actress in his home state of Texas. According to the outlet, Kopech filed the paperwork on June 9, 2020. Not much else is known about the divorce, as the case was sealed soon after. 
The couple separated just six months after they exchanged vows. The couple had tied the knot on January 4, 2020, at the Historic Walton House, a tropical locale south of Miami.