Supermodel Mom Karolina Kurkova Welcomes Third Child and Celebrates Mother's Day With Family
Karolína Kurková and Archie Drury's baby girl LunaGrace is here!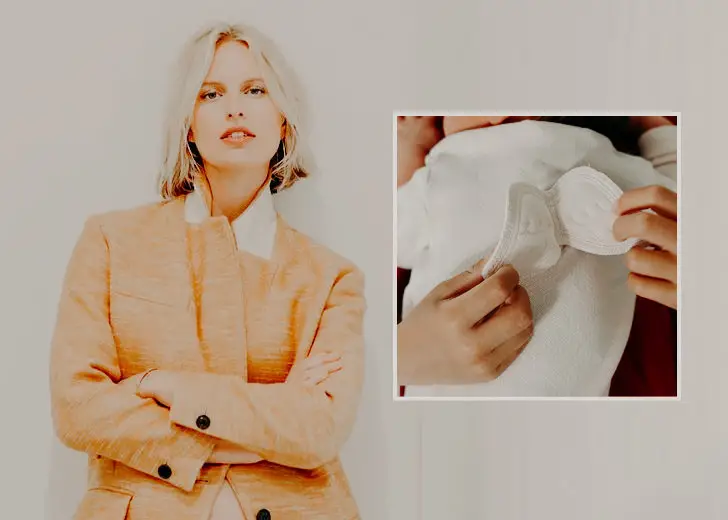 Karolína Kurková has welcomed her third child with her husband, Archie Drury, and she chose a very special day to share the news with the world. The supermodel took to her Instagram on Mother's Day to announce the arrival of her first daughter. 
Kurková made a post on her Instagram on Sunday, May 9, 2021, grace her fans with a glance at her newborn, LunaGrace. The snap did not reveal her face though, as the little bundle of joy appeared to be napping in a white onesie with a pair of angel wings on her back. 
LunaGrace Was Born On The Pink Supermoon
Apart from a short welcome note in the captions, the former Victoria's Secret model revealed that her little angel was born on the Pink Supermoon, and they couldn't be more in love. 
For those of you wondering, the Pink Supermoon this year was on April 26, so it is safe to assume that the baby is two weeks old as of this writing. 
Along with the post, she also shared a few relevant snaps with captions to narrate her journey into motherhood. The first of which was a duplicate of the post she made. 
Recalling the Birth of LunaGrace
"The energy bringing her into the world was so meaningful," she gushed in the following story. "I'll never forget these moments." 
After the baby made her impending arrival known, the then-soon-to-be father of three got to work. The snaps that followed featured Drury inflating a portable pool to facilitate water birth. 

Archie Drury preparing for Karolina Kurková's water birth (Source: Instagram)
During childbirth, they played 'Naturaleza' by Danit to set the ambiance. Kurková revealed that the song has now become their "mantra" over which they connect.
She further recalled that they played 'I Release Control' by Alexa Sunshine Rose and 'Inner Peace' by Beautiful Chorus during birth. 
The Boys Are Thrilled 
LunaGrace is a sister to Tobin Jack Drury, 11, and Noah Lee Drury Kurka, 5, who are absolutely thrilled to have a sister. The mother of three considers this Mother's Day very special and is thankful that her newborn has three wonderful boys protecting her.

The Drury boys with watching over LunaGrace (Source: Instagram)
The 37-year-old first announced that they were expecting when she wrote a personal essay for Glamour Magazine back in December. In the article, she explained that the couple was both surprised and excited to hear about the pregnancy. 
I believe things happen when they are supposed to—it's part of that magic thing we don't always have control over.
She considered this an opportunity to learn to surrender, be patient, evolve, and grow. Elaborating further, she confessed that this pregnancy was different from when she had her first two kids.
Kurková was tested positive for coronavirus while pregnant, but she pushed through. Thankfully there were no further complications, and the Drurys are now a family of five.