Robin Givens Isn't Having Any Part of Ex Husband Mike Tyson's Biopic
Robin Givens has sent ex-husband Mike Tyson a legal notice forbidding any derogatory and slanderous attempts on her name.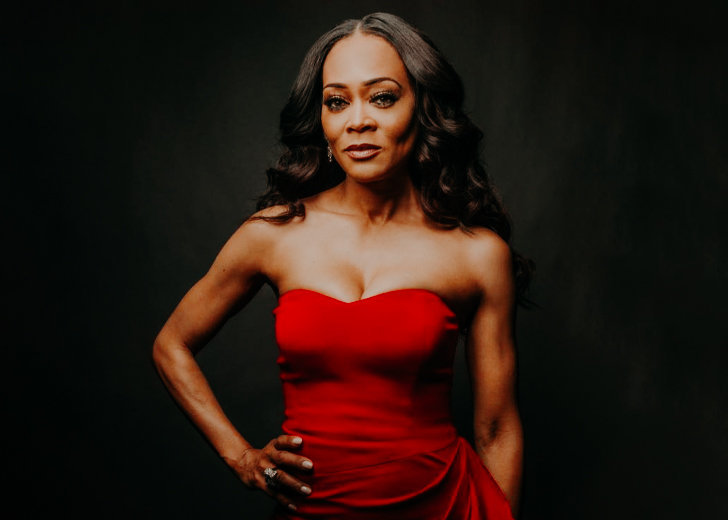 Mike Tyson and Robin Givens had a rocky relationship, to say the least. Givens had allegedly suffered domestic abuse at the hands of the legendary fighter.
In an interview with People, Givens confessed that she felt like "the world was crumbling" when she came across the news of a Mike Tyson biopic in the works. 
Givens' Reaction to the Biopic
Upon learning about the movie, starring Oscar winner Jamie Foxx, the actress felt a drop in the pit of her stomach, and instinctually, her response was, "Oh no, here we go again." 
Givens married the heavyweight champion in February 1988 when she was 23. At the time, she was starring in the ABC sitcom Head of the Class. 
Naturally, the wedding made quite a few headlines. However, the couple did not even make it to their first anniversary as she filed for divorce eight months later amid allegations of physical abuse. 
Her Road to Recovery
To recover from the trauma of her failed marriage, she told the outlet that she often went to Mass and yoga. Her recovery saw quite a lot of hoping and praying for things to go back to a degree of normalcy. 
Givens has also worked with organizations like the National Domestic Violence Hotline and shared her story with women across the country. 
She explained to the outlet, 
My story was very public, but when I speak to women and I sit in shelters and I hold children, I realize that the details of our stories are the same.
Tyson Came at Her Even After the Divorce
Givens further confided in the outlet that even after their marriage was officially over, Tyson continued to torment her through the open press and threatening phone calls. 
I remember my ex-husband calling up and saying, 'I've decided I'm not going to kill you. I'm going to make your life so miserable you're going to slit your own throat and die.
During his appearance on The Oprah Winfrey Show, Tyson openly admitted that he had "socked" Givens, and she "socked" him too, and that was just how their relationship was. 
Over the years, Tyson had denounced Givens of adultery and fraud in the media and his podcast Undisputed Truth.
She Filed a Cease-and-Desist
So to prevent the alleged slandering and stigmatization of Givens' name, she has teamed up with Arthur Aidala, a top Manhattan attorney, and claimed to have sent a cease-and-desist letter. 
As per Aidala, the letter extensively highlighted all of the heavyweight fighter's past abuse via various mediums and explicitly stated that he would be liable to legal action if the derogation made it into the movie. 
However, Tyson's representative denied ever receiving such legal notice. In any case, they did state that the fighter's relationship with his ex-wife was not going to be included in the movie anyway.
And this time around, Givens believed that she could stand up to her alleged tormentor unlike ever before.
She told People that her courage and confidence might have stemmed from the fact that unlike back in '88, 2020 was a different time for women.