Here's Why Rick Moranis Wasn't in 'Ghostbusters: Afterlife'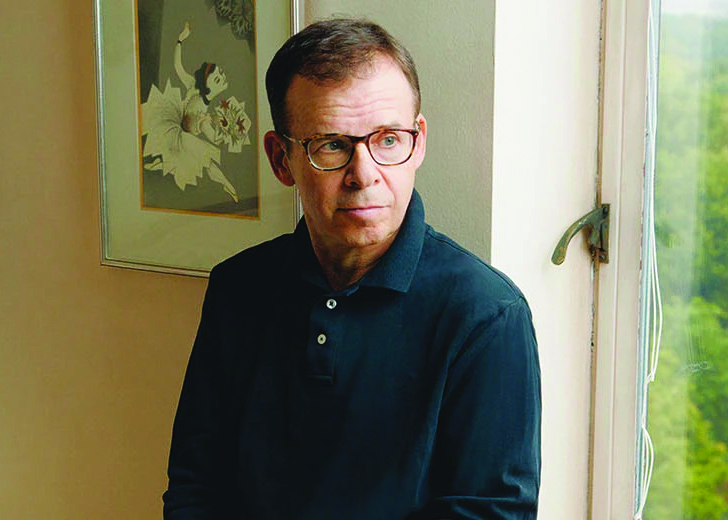 Canadian actor Rick Moranis, whose real name is Frederick Allan Moranis, famously played the role of Louis Tully in the 1984 American supernatural comedy film Ghostbusters.
Moranis' character Louis is a nerdy accountant who is possessed by a Terror Dog, becoming the "Keymaster." He, together with Sigourney Weaver's Dana Barrett, who was also possessed, looked to bring forth Gozer the Destroyer.
He also starred in the hit film's 1989 sequel Ghostbusters II, attempting to become the fifth Ghostbuster and aid them in defeating Vigo the Carpathian. The film fared less well financially and critically.

A still image of Rick Moranis from 1984's 'Ghostbusters.' (Photo: Twitter)
But in the second sequel to the 1984 film, Ghostbusters: Afterlife, released in November 2021, Moranis was nowhere to be seen.
The actor's character Louis didn't return in the sequel even though the newest sequel had many references to, and cameos from, the original movie.
Why Rick Moranis Didn't Star in 'Ghostbusters: Afterlife'
It was not the first time Moranis detached himself from the popular film series.
He apparently turned down the opportunity to lend his voice to his character for 2009's Ghostbusters: The Video Game. In addition, he decided not to cameo in Paul Feig's 2016 reboot Ghostbusters.
Speaking with The Hollywood Reporter in 2015, he explained his decision to do so. He said that it didn't make sense to him to "do just one day of shooting on something I did 30 years ago."
Hence, it makes sense that he chose not to star in the recent sequel as well, as he had lost interest in starring in the sequel for a long time.
Another reason why Moranis didn't make it to the list of the original actors who appeared in Ghostbusters: Afterlife was his long hiatus from the entertainment industry.
The actor took a break from the big screen following the release of Big Bully in 1996. The decision came in the wake of his wife Ann Belsky's death. Belsky, a costume designer, died in February 1991 of breast cancer.
As per reports, he slowly left public life after her death to focus on being a single father. The couple shared two children: Rachel and Mitchell.
"I'm a single parent and I just found that it was too difficult to manage to raise my kids and to do the traveling involved in making movies," he said in an interview in 2005.
"So I took a little bit of a break. And the little bit of a break turned into a longer break, and then I found that I really didn't miss it."
However, he had not called off his career, due to which his fans saw his return in the late 2010s. In recent years, he starred in The Goldbergs, An Afternoon with SCTV, and voiced in the Brother Bear film series.
Actors Who Returned in 'Ghostbusters: Afterlife'
Ghostbusters: Afterlife, which is directed by Jason Reitman, and written by Reitman and Gil Kenan, saw the long-awaited return of original Ghostbusters Dan Aykroyd, Bill Murray, and Ernie Hudson in extended cameo roles.
With the help of CGI and a body double, Harold Ramis, who passed away in 2014, also made his appearance.
Similarly, Annie Potts and Weaver's Janine Melnitz and Dana Barrett had short cameos in Ghostbusters: Afterlife.
Even though the original Ghostbusters actors' screentime was limited, those appearances helped Ghostbusters: Afterlife become a successful legacy sequel.